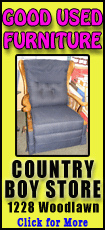 Benchmark crude for April delivery finished down 48 cents at $92.63 a barrel on the New York Mercantile Exchange. The price dropped below $92 earlier in the session.
Brent crude, used to price many kinds of oil imported by U.S. refineries, fell $1.73 to end at $112.71 on the ICE Futures exchange in London.
Stock and commodities markets were initially rattled by the possibility of political paralysis in Italy after nearly complete results in crucial national elections showed no clear front-runner. Investors worried that the uncertainty could intensify Europe's debt crisis.
"It seems that Italy is repeating the same story as Greece, bringing renewed uncertainty about European political and economic conditions and further volatility and nervous trading across the markets," said a report from Sucden Financial Research in London.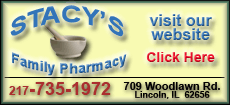 Benchmark U.S. crude cut some of its early losses after economic data released Tuesday showed further improvement in sales of new homes and housing prices, as well as an increase in consumer confidence. U.S. stock indexes rose, reversing a sharp decline on Monday.
Federal Reserve Chairman Ben Bernanke delivered the central bank's semiannual report on the economy to Congress on Tuesday. Bernanke signaled that the Fed's efforts to keep borrowing costs low will continue. He downplayed concerns that the Fed's easy-money policies could mean runaway inflation later or bubbles in assets like stocks.
The Energy Department's weekly report on U.S. stockpiles of crude oil is due on Wednesday. Data for the week ending Feb. 22 are expected to show an increase of 2.6 million barrels in crude oil stocks, according to a survey of analysts by Platts, the energy information arm of McGraw-Hill Cos. The nation's oil supplies are at the highest levels since the 1990's.