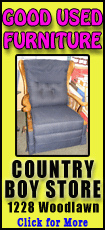 The Britain-based Syrian Observatory for Human Rights says at least six rebels were killed in fighting Wednesday near a police academy west of the city and clashes also raged on a key supply road leading to the southeast part of the city.
The Observatory also says rebel and regime forces controlled different parts of the 12th century Umayyad Mosque in Aleppo's walled city.
Syria's largest city, Aleppo, has been a key battleground in the civil war since rebels entered the city in July 2012.
The U.N. says more than 70,000 people have been killed since Syria's civil war started in March 2011.
Copyright 2013 The Associated Press. All rights reserved. This material may not be published, broadcast, rewritten or redistributed.