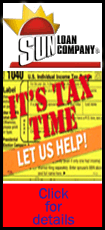 Lincoln coach Neil Alexander could probably say the same thing about his squad.

After blazing out to a 9-0 lead to start the game, Lincoln had to hang on in their opening matchup of the 2013 IHSA Bloomington Regional with a 46-39 victory over some scrappy Saints from Bloomington Central Catholic. The win improves Lincoln's record to 27-4, keeps them one of four CS8 teams still alive in the 3A portion of the tournament, and sets up a regional final on Friday night against either Bloomington or Normal U-High.

If you would have seen only the first few minutes of the game, it would have been impossible to think "hang on" would be used to describe the outcome. Hitting their first four shots from the floor, Lincoln took an early nine-point advantage. The scoring started on a basket from Gavin Block, but it took a while for the next scoring to take place as the Saints went into a deep stall. Appearing as though they were content to run the clock down for at least seven minutes, Central Catholic (14-14) seemed in no hurry to look to shoot, just run some clock. Finally, after about three minutes of trying to figure out the Lincoln defense, their best attempt was an air ball on a baseline jumper.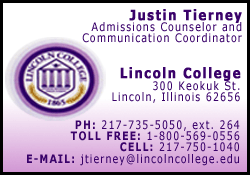 The Railers quickly converted as Will Podbelsek scored on a backdoor layup, while Edward Bowlby tallied the next five points, including his only 3 of the night. The Saints' Elliot Hoerdemann finally got the No. 4 seed on the board with a 3-pointer. Lincoln's Max Cook answered with a patented 3 from the top of the key to push the lead back to nine at 12-3. Hoerdemann hit another 3 to send the game to the second quarter at 12-6.
The outside shooting for the Saints was in stark contrast to their matchup the night before against Eisenhower.
"Last night, they took the ball to the hole against Decatur," Alexander said. "That's one reason they shot 30 free throws. Tonight, it was more of a perimeter game. We knew they had some shooters."
Hoerdemann continued his hot start by nailing this third 3 of the night to pull them closer at 12-9. A basket from Bowlby was answered by another Saints basket. One good sign for a hopefully deep run in the postseason was the return of the outside shooting from Tyler Horchem. The junior, who has been held to one or fewer 3s in a game for over a month, hit the first of his three 3s to push the lead to 17-11. Lincoln looked as if that momentum was going to carry them to a nice halftime lead after another 3 from Cook and a pair of free throws from Joey Olden. Up 22-13, Lincoln was unable to hold their opponents down as Jake Reinhart, Monday night's leading scorer, hit a 3 at the halftime buzzer to pull the Saints back to within six at 22-16.
The first half was certainly not a clinic, but the Railers shot 80 percent from 3-point range (4 of 5) so you would think things were going much better.
The second half played a lot like the first. Lincoln would stretch out to a nine-point advantage, but then something would go wrong.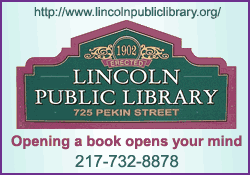 "We would get it to nine, and then we would take a bad shot with no passes," said Alexander. "We only had eight turnovers, but it's when they came, at least three times in a row when we had a nine-point lead and could not take advantage."
Taking a cue from the Saints in the first half, Lincoln broke out their 3-point shoes in the second, hitting six of their 10 3s for the game while making only one two-point field goal. Up five early in the third, it was Horchem hitting two in a row to extend the Lincoln lead to 29-18. However, Central Catholic went on their own 7-0 run, and the lead had rapidly dwindled to four at 29-25.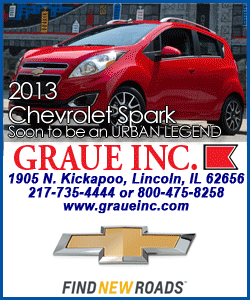 It's starting to sound like a broken record, but a big shot was needed to end this run, and it was the senior, Podbelsek, who hit a 3 from left of the top of the key to start a 9-3 run that again put the Railers up by nine at 37-28. But, it was the 3-point shooting of the Saints that would not let the No. 1 seed run and hide, as two more from long range cut the game to a single-possession contest at 37-34.
Cook and Podbelsek answered those with 3s of their own and, again, back to that nine-point lead. After a couple of scores trimmed the lead to four at 43-39, it was up to the Lincoln free-throw shooting to put this one in the win column. Unfortunately, that part of their game was not at its usual high level. The Railers made only three of their six free throws down the stretch, including misses on two one-and-one opportunities, allowing the Saints more chances at the end than they should have had. The hot 3-point shooting that carried the Saints to the tight margin abandoned them late, and the Railers were able to survive a first-game scare with the 46-39 win.
"Well, they say everybody has a game where they don't play and they still move on," Alexander said. "I think we just had ours. We were lucky tonight. That's a good basketball team over there, and don't let their .500 record fool you."
OK, everybody, and exhale.
Game one out of the way, with hopefully many more to come. The Railers did have good balance on Tuesday as Podbelsek led with 11 points and was joined in double figures by Bowlby with 10 points. Cook and Horchem added nine each, while Block scored five and Olden added a pair of free throws.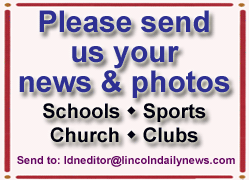 As mentioned, the Railers will now await the winner of tonight's contest between the No. 2 and 3 seeds, Normal U-High and Bloomington High School. The winner will take on the Railers Friday night for the regional title, something that has eluded the Railers for the past two seasons. Game time is 7:30 at Bloomington High School.
Speaking of the other CS8 teams, besides Lincoln, those still alive are Glenwood, who upset Southeast 60-58; SHG, defeating Jacksonville 50-43; and Taylorville, who surprised Decatur MacArthur 78-70.
I would also like to include that this article is written with a heavy heart as my wife's mother, Dorothy Krepps, passed away on Monday. It is certainly not easy to let go of a loved one, but disease was taking over her body, and there is now a sense of peace that her suffering has ended. Please keep my wife and all of her family in your thoughts and prayers. They are greatly appreciated. (Obituary)
___
LINCOLN (46)
Podbelsek 4-4 0-0 11, Bowlby 3-7 3-5 10, Cook 3-7 0-0 9, Horchem 3-5 0-0 9, Block 2-3 1-5 5, Olden 0-0 2-2 2, Krusz 0-0 0-0 0. Team 15-26 6-12 46. 3-point field goals 10-16 (Podbelsek 3-3, Cook 3-6, Horchem 3-5, Bowlby 1-1, Block 0-1).
CENTRAL CATHOLIC (39)
Reinhart 14, Hoerdemann 11, Holman 6, Rave 2, Goodlick 2, Hester 2, Haynes 2. Team 15-34 0-0 39. 3-point field goals 9-24 (Reinhart 4, Hoerdemann 3, Holman 2).
Scoring by quarters:
LCHS 12-10-15-9 46
BCC 6-10-15-8 39
[By JEFF BENJAMIN]