She flipped on her PowerPoint and read a touching quote as she sniffled with emotion. With the next slide she questioned whether the quote was correctly attributed, then even whether it was correctly quoted.

Slide three was supposed to outline the discussion topics ahead of her. One topic was listed numerous times, another not listed at all. She turned to her partner, Michael Gowin, calling his name and perhaps hoping that he could somehow rescue her from the train wreck that was her presentation.

It was all a ruse, a "what not to do" scenario.

What was actually going on was the Lincoln/Logan County Chamber of Commerce's annual Lunch and Learn. The chamber has been doing the Lunch and Learn for three years. The goal is to offer local businesses new tools and training to make them more effective and efficient in the workplace.

The first year the lessons were on using social media as a marketing tool. Year two, the lessons were on saving money and going green with new lighting designs. This year the lesson was on how to prepare and present a more effective presentation.

The guest speakers were Michael Gowin and Mott, who own the business Renovate Communication Design.
After talking briefly about what not to do, Gowin and Mott engaged the group of approximately 15, asking to whom they actually have to give presentations. The results of a survey of registered guests beforehand indicated that most of the guests were spending time addressing small groups.
Kristi Powell of Heartland College said her presentations were often with students in groups of six or seven.
Andi Hake, executive director of the chamber of commerce, said she addressed local organizations such as the Rotary, her board members, and she also had to address larger groups.
Sonnie Alexander of Coldwell-Banker Cornerstone said she addressed her agents, sharing general information with them and talking about policy and procedure.
Another question on the survey asked the guests to evaluate their current speaking ability. Gowin said no one had said they were "Bill Gates Awesome" at speaking, but most of the group thought they did a fair job.
He then asked the group, when they speak what do they hope to accomplish? The answers came back: understanding, to not bore them, to see that "ah-ha" moment when what is being said becomes meaningful.
Gowin shared that in general an audience will forget 90 percent of what they hear.
However, there are keys to making a presentation more memorable, and the purpose of the meeting was to share some of those keys.
An effective and memorable presentation will be entertaining.
Gowin said it is best to choose one big idea and not try to introduce too many topics at one meeting. He noted that planning ahead is a key factor. Know the group you will be addressing and what you want them to do.
He talked about giving contrast to the topic, touching on speeches made by Bill Gates at the introduction of the iPad, Martin Luther King's "I Have a Dream" speech that talked about what was and what he wanted to be, and Abraham Lincoln's Gettysburg Address, where he began talking about the past in his introduction of "four score and seven years," then offered the contrast to the present in saying, "Now we are engaged in a great civil war."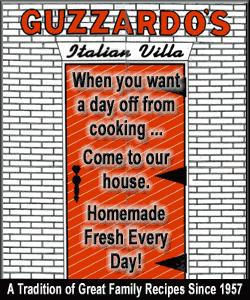 A second mistake preparers often make is that they move too quickly into preparing PowerPoint presentations. Gowin said he always gets organized on paper first, and that doing his actual slideshow, if he uses one, is among the final steps of getting ready.
To be effective, a presentation should be more than just a presentation of facts; it should tell a story that the audience will listen to. Make the facts rich with meaning and work toward evoking an emotion. He commented: "We remember things we feel. When we feel, we care; when we care, we act."
When you do get to the slideshow, use more pictures than words. Gowin said the human brain is wired for visual information, and pictures will be more effective than presenting "just the facts."
Gowin used two examples to drive home his point. He talked about the organization Girl Effect and the work they do with young girls in Ethiopia. He began by showing a slide of bulleted facts, and after reading the slide to the group, he asked for a show of hands on how many were moved to do something to help these girls. No one raised their hand.
Next he presented a slide of a sweet little girl, nicely dressed, looking healthy and happy, named Eva. He talked about Eva being adopted from Ethiopia and how her new life would be better than her old one.
He then showed a picture of a young girl named Mercy, who is still in Ethiopia. He talked about the tough life she would live, the education she would not receive, and the fatal diseases that would more than likely take her life.
He added a slide of Eva and her new family, which is Gowin's own family, and also showed a slide with Eva on one side and Mercy on the other, offering the contrast he had spoken of earlier in a visual form.
When he was finished, he asked again, "Who was moved to do something?" The majority in the room responded by raising their hands.
Another example he used was a video clip from the show "Mad Men." The scene involved a presentation introducing the slide wheel to Kodak executives. The presenter used emotional hot buttons in his presentation: family and good memories. He renamed the item from a slide wheel to a slide carousel and evoked a more sentimental feeling toward the product. In the end, his audience was spellbound by the presentation.
Gowin said the presenter had told a story, offered contrast and evoked emotion, which led to the end result he wanted.
Mott took over the presentation and talked about how to overcome anxiety about public speaking, stressing that the key to doing so is to be prepared, to rehearse and set your mind to it. She said to say to yourself: "I care, I'm passionate, and I'm going to do it anyway." She noted that Henry Fonda, one of America's favorite actors, had terrible stage fright all the time, but he overcame it.
The two also touched on other methods and key points to giving a good presentation and allowed time for comments and questions from the group.
At the end of the hour-long session, they talked very briefly about their website and told those in attendance that they would be receiving a free electronic copy of their e-book, "Presentation Renovation."
To learn more about Renovate Communication Design, visit their website, http://renovatecd.com/.
[By NILA SMITH]