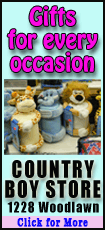 Previously officials only handed out cash to the poor after taking a cut -- if they didn't keep all of it for themselves -- and were known to enroll fake recipients or register unqualified people. The program inaugurated Tuesday would see welfare money directly deposited into recipients' bank accounts and require them to prove their identity with biometric data, such as fingerprints or retina scans.
Finance Minister P. Chidambaram has described the venture as "nothing less than magical," but critics accuse the government of hastily pushing through a complex program in a country where millions don't have access to electricity or paved roads, let alone neighborhood banks.
The program is loosely based on Brazil's widely praised Bolsa Familia program, which has helped lift more than 19 million people out of poverty since 2003. It will begin in 20 of the country's 640 districts Tuesday, affecting more than 200,000 recipients, and will be progressively rolled out in other areas in the coming months, Chidambaram said Monday. The country has 440 million people living below the poverty line.
"In a huge new experiment like this you should expect some glitches. There may be a problem here and there, but these will be overcome by our people," Chidambaram said.
He appealed for patience with the program, which he called ''a game changer for governance."
The opposition Bharatiya Janata Party has accused the ruling Congress party of using the program to gain political mileage ahead of elections expected in 2014.
As a first step, the government has said it plans to begin directly transferring money it would spend on programs such as scholarships and pensions.
Eventually the transfers are expected to help fix much of the rest of India's welfare spending, though Chidambaram said the government's massive food, kerosene and fertilizer distribution networks -- which are blamed for much of the corruption and lost money -- would be exempt.
The program will eliminate middlemen and transfer cash directly into bank accounts using data from Aadhar, a government project working to give every Indian identification numbers linked to fingerprints and retina scans. Currently hundreds of millions of Indians have no identity documents.
On Monday, 208 activists and scholars published an open letter expressing concern that the government was forcing the poor to enroll in Aadhar to get welfare benefits without putting safeguards in place to protect their privacy. They also expressed fears the government planned to eventually replace the food distribution system for the poor, the largest program of its kind in the world.