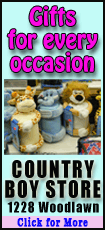 Azoff, 65, will continue to manage some of the acts that he brought to the company, including the Eagles and Christina Aguilera, but he will no longer be the CEO of Front Line, the artist management company he sold to Ticketmaster in 2008.
Live Nation, which merged with Ticketmaster in January 2010 after intense government scrutiny, said in a statement it did not expect Azoff's departure or the restructuring to have a material impact on its operating results.
The surprise announcement Monday came in a slow period during the winter holidays, when companies sometimes release news to avoid a lot of media attention.
The announcement followed word from Live Nation on Friday that it had extended the term of CEO Michael Rapino for another three years, through December 2017.
Liberty Media's stake in Live Nation will increase to 26.4 percent from about 25.5 percent previously. It was not immediately clear if Liberty intends to boost its stake further or seek majority control. A Liberty spokeswoman did not immediately respond to a request for comment.
"Live Nation is now well positioned and we have tremendous confidence in Michael Rapino and his leadership team," said Liberty CEO Greg Maffei. Liberty Media is controlled by billionaire John Malone.
Live Nation's merger with Ticketmaster sparked industry concern because of the grip the concert promoter and venue owner would have on the live music industry. Ticketmaster remains by far the largest seller of tickets to concerts and sporting events in the country. The merger prevented a nasty fight and destroyed healthy competition for consumers, since Live Nation then aborted its move to sell tickets to its own venues and compete with Ticketmaster.