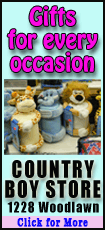 Artifacts recently unearthed appear to pinpoint the location of the 1888 ambush in the woods of Pike County in eastern Kentucky. Excavators found bullets believed to have been fired by the McCoys in self-defense, along with fragments of windows and ceramic from the family's cabin.
"This is one of the most famous conflicts in American history, and we've got bullets fired from one of the key battles. It doesn't get any better than that," said Bill Richardson, a West Virginia University extension professor who was part of the recent discovery.
The property is owned by Bob Scott, a Hatfield descendant who has suspected for years that the hilly land was the site of the brutal attack. He grew up listening to stories from his parents and grandparents about the 19th-century feud.
"My father told me years ago that someday this well would talk," Scott said, referring to the well on the site where Randolph McCoy's daughter Alafair died while trying to flee the attackers.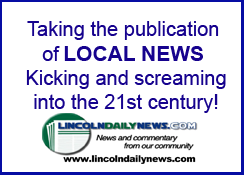 Now backed by the discovery, Scott plans to capitalize on the historic 70-acre site near the West Virginia line. The options include a housing development featuring horseback and ATV trails, he said.
Scott's home is about 75 yards from where the cabin stood. The McCoys moved to nearby Pikeville after the homestead was burned.
The artifacts were found last year during filming of a National Geographic Channel show.
The bullets were discovered burrowed several inches into a hillside overlooking where the McCoy cabin stood, Richardson said. Three different calibers of bullets, including shotgun pellets, were uncovered.
The ammunition, found in an area about 30 feet wide, was traced to the same time period as the 1888 battle, Richardson said.
"The front of the cabin faces almost directly at the spot where these bullets were," Richardson said. "We know from the oral histories that they were shooting out the front of the cabin and from the upper windows. So they're exactly in the spot where they should be."
Also found during the initial search was a piece of charred wood with a nail traced to the McCoy cabin's time period, he said.
Later, an archaeological team led by Kim McBride, co-director of the Kentucky Archaeological Survey, confirmed the location of the McCoy cabin. They found tiny pieces of window glass and ceramics traced to the same period, along with more nails and charred wood.
She would like to return to the site for more excavation work, which could take three to five weeks.
There were other clues connecting the property to the McCoys. The deed to the property was traced back to Randolph McCoy, she said.
"It was kind of a coming together of all the pieces of evidence," McBride said.