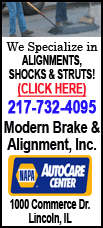 Broward Sheriff Fire Rescue says a taxiing Spirit Airlines Airbus A-320 clipped a US Airways Airbus A-320. The US Airways jet was parked Monday night in a remote area away from the gate at Fort Lauderdale-Hollywood International Airport.
Spirit spokeswoman Misty Pinson says a flight from Atlanta was taxiing to its gate when its left wing clipped the parked plane. Pinson says all 162 passengers on board got off at the gate as normal, and the plane returned to service.
Authorities say the US Airways aircraft was left with a gash in its tail section.
Firefighters were called to the scene, but there was no fuel leak from either aircraft.
Copyright 2013 The Associated Press. All rights reserved. This material may not be published, broadcast, rewritten or redistributed.