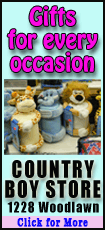 Final approval came in the House on New Year's Night. The vote was 257-167.
The Senate passed the bill less than 24 hours earlier.
The measure raises tax rates on incomes over $400,000 for individuals and $450,000 for couples, a victory for Obama.
It also extends expiring unemployment benefits for the long-term jobless, prevents a cut in fees for doctors who treat Medicare patients and cancels a $900 pay increase due to lawmakers in March.
Another provision is designed to prevent a spike in milk prices.
Copyright 2013 The Associated Press. All rights reserved. This material may not be published, broadcast, rewritten or redistributed.