Attention caregivers: Federal benefit checks are going all-electronic

Send a link to a friend
[January 02, 2013] (BPT) -- More than 65 million people provide care for a chronically ill, disabled or elderly family member or friend, according to the National Alliance for Caregiving. In addition to providing emotional and physical support, caregivers are often entrusted to help their loved ones carry out financial decisions.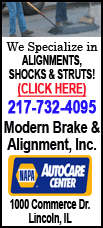 If you care for someone who receives Social Security or other federal benefit payments by paper check, you may need to help him or her to make an important financial decision. By March 1, the U.S. Department of the Treasury will pay all federal benefit payments electronically, and federal benefit recipients still receiving paper checks will be required by law to choose an electronic payment option, either direct deposit or the Treasury-recommended Direct Express® Debit MasterCard® card.

Electronic payments save you time

As a caregiver, you are balancing multiple roles and responsibilities. Electronic payments eliminate the hassle of getting to the bank to cash or deposit your care recipient's check. It usually takes less than 10 minutes to make the switch to electronic payments. Your relative or friend's federal benefit payment will be deposited automatically into his or her account or onto the Direct Express® card on payment day each month.
Prepare for and protect against financial crime
Last year alone, more than 440,000 Social Security and Supplemental Security Income checks were reported lost or stolen. Signing up for electronic payments is a simple but important step you can take to eliminate this risk and also protect against identify theft.
Protecting personal financial information is another important way to prevent identity theft and stolen benefit payments. Speak with your care recipient about keeping this information private and not sharing it with strangers -- especially those who call over the phone. The Treasury Department will never call to request your Social Security number or bank account information. Your loved one should not share this information unless he or she initiates the call.
Change is hard, but it's time to have the conversation
More than 90 percent of beneficiaries already enjoy the benefits of direct deposit.
While some still prefer paper checks and monthly visits to the bank, it's important, as a caregiver, to ensure your care recipient takes advantage of the safety and convenience of electronic payments.
It may be difficult to convince an aging parent or relative about switching to electronic payments. You can help your loved one see that making the switch can bring peace of mind, knowing his or her money is safe.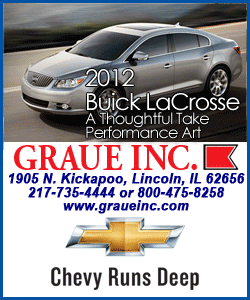 Fast, easy and free to switch
With the March 1 deadline coming up soon, time is running out to comply with the law and switch to electronic payment. You can help your care recipient switch his or her federal benefits payment to on electronic option online at www.GoDirect.org or by calling the U.S. Treasury Electronic Payment Solution Center toll-free at 800-333-1795. Make sure your family member or friend has his or her information on hand when making the switch:
Social Security number or claim number

12-digit federal benefit check number

Amount of most recent federal benefit check

Financial institution's routing transit number

Account number and type -- checking or savings
You also can help your loved one contact the federal benefit agency office or financial institution to switch to direct deposit.
___
The preceding information has been provided by the U.S. Department of the Treasury, Financial Management Service.
The Go Direct® campaign is sponsored by the U.S. Department of the Treasury and the Federal Reserve Banks. The Direct Express® logo, Go Direct® and Direct Express® are registered service marks, and the Go Direct(SM) logo is a service mark, of the U.S. Department of the Treasury, Financial Management Service. The Direct Express® Debit MasterCard® card is issued by Comerica Bank, pursuant to a license by MasterCard International Inc. MasterCard® and the MasterCard® brand mark are registered trademarks of MasterCard International Inc.