IADD 'Digging into Drainage' conference Jan. 17-18

Send a link to a friend
[January 03, 2013] CHAMPAIGN -- Properly managing a drainage system that embraces new technology, provides good drainage for landowners, preserves natural resources, and stays within the legal parameters of the drainage law and government regulation can make anyone feel like they are on a classified mission. The Jan. 17-18 annual conference of the Illinois Association of Drainage Districts is designed to equip drainage commissioners, landowners and drainage professionals with continuing education and confidence to face any drainage challenge.
The annual conference, meeting at the Round Barn Banquet Centre, Champaign, is the only event across the state of Illinois that focuses on providing continuing education for drainage commissioners and professionals.
The conference will begin Jan. 17, a Thursday afternoon, with a variety of speakers discussing such topics as the Open Meetings Act, Freedom of Information Act and culvert rehab. Friday, Jan. 18, promises to be a busy day as presenters will provide insightful information on the technical and legal aspects involved in maintaining drainage districts.
Representatives from the U.S. Army Corps of Engineers and the Illinois Environmental Protection Agency will present timely information on state and federal regulations. Conference attendees will benefit from sessions highlighting proper maintenance of drainage districts' structures, how to tackle a large construction project and insightful information on funding projects.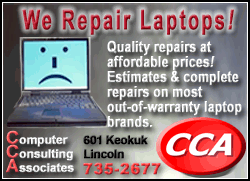 A complete conference agenda is available on the IADD website, www.iadd.info.
Sponsors for the event are Agri Drain Corp. of Adair, Iowa; InterTrade Service Corp. of Forsyth; Bliss McKnight of Bloomington; Franzen Construction Group of Urbana; Illinois Farm Bureau of Bloomington; Berns, Clancy and Associates of Urbana; CPI Supply of Marshall; Hancor of Pana; Metal Culverts of Jefferson City, Mo.; and Snap-Tite Culvert Rehab of Louisville, Ky.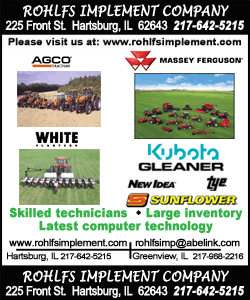 The cost of registration is $60 for IADD members and $70 for nonmembers. A $10 late registration applies after Jan. 10. Registration cost includes materials and meals scheduled during the conference. Anyone planning to register at the door is asked to RSVP by registering online at www.iadd.info, or call the state office at 217-763-6300.
___
The Illinois Association of Drainage Districts was formed in 1995 after the Illinois General Assembly attempted to remove some drainage-related decisions from local districts. While the measure failed in the veto session, the action proved a wake-up call for drainage district members. Original organizers of IADD saw the need to provide support for and to maintain the integrity of Illinois drainage districts. Presently the IADD represents 1,736 drainage districts in Illinois for a total of 1.18 million acres of farmland in the state.
___
Conference agenda (PDF)
[Text from file received from the Illinois Association of Drainage Districts]