A draft of the bailout deal by the rescue creditors -- the European Commission, the European Central Bank and the International Monetary Fund -- says Cyprus will have to consider privatizations if it's debt is deemed unsustainable.
But Dimitris Christofias said he won't consent to privatizations because he's "bound" by his party AKEL, which has communist roots, and by the government. Christofias suggested that should the bailout creditors insist on including privatizations in a deal, the accord would have to wait for the next government to sign it. Cyprus holds presidential elections on Feb. 17 and Christofias is not seeking reelection.
"I hope that when discussions conclude they won't ask us to privatize state-owned organizations because if they do, and I want to make this perfectly clear, I have no intention to proceed as president of the republic with such a move," he said.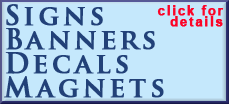 Cypriot banks, which took huge losses on bad Greek debt and loans, are estimated to need up to euro10 billion ($13.19 billion) in rescue money. That's more than half the value of the national economy and too much for the government to handle on its own.
It would also make the rescue one of the largest bank bailouts ever as a proportion of gross domestic product, second only to the 1997 Indonesian bailout, according to estimates by Cyprus' Central Bank.
If the Cypriot government were to spend the full euro10 billion for the banks, plus euro1.5 billion to cover government deficits over the bailout's four-year duration, public debt would rise as high as 140 percent of GDP.