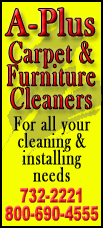 In the new Disney Junior animated series "Sofia the First," Gunn's royal steward character, Baileywick, helps the young Sofia adapt to royal life after her mother marries a king. Baileywick not only helps Sofia (voiced by Ariel Winters) dress like a royal, but he also guides her on developing manners, grace and an independent spirit.
"I feel very comfortable in this role," he says.
Certainly, 2- to 7-year-old children are a new audience, Gunn says, but being a teacher who knows when to give congratulations and critiques -- and how to look after his charge -- are skills he's honed for most of his professional life. Before Heidi Klum came calling for him to work on TV with aspiring designers, Gunn was chair of Parsons The New School for Design fashion department.
Gunn, 59, says he enjoys sometimes veering from the expected career path. A few years ago, Marvel Comics turned him into a superhero to save a fashion exhibit.

"When Marvel asked if I would do it, they asked with trepidation. They were nervous that I wouldn't, but who doesn't want to be their own comic book superhero?" Gunn says. "I said I'd do it in a heartbeat, and it was the same way with Disney."
Disney launched the characters in a TV movie just before Thanksgiving. It attracted an audience of 5.2 million viewers. The regular series debuts Jan. 11.