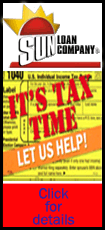 Today's highlight in history:
On Jan. 2, 1788, Georgia became the fourth state to ratify the U.S. Constitution.
On this date:
In 1893, the U.S. Postal Service issued its first commemorative stamp to honor the World's Columbian Expedition and the quadricentennial of Christopher Columbus' voyage.
In 1900, Secretary of State John Hay announced the "Open Door Policy" to facilitate trade with China.
In 1921, the play that coined the term "robot," "R.U.R." (Rossum's Universal Robots) by Karel Capek, was first performed in Czechoslovakia.
In 1935, Bruno Hauptmann went on trial in Flemington, N.J., on charges of kidnapping and murdering the 20-month-old son of Charles and Anne Lindbergh. (Hauptmann was found guilty, and executed.)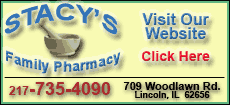 In 1942, the Philippine capital of Manila was captured by Japanese forces during World War II.
In 1959, the Soviet Union launched its space probe Luna 1, the first manmade object to fly past the moon, its apparent intended target.
In 1960, Sen. John F. Kennedy of Massachusetts launched his successful bid for the presidency.
In 1971, 66 people were killed in a pileup of spectators leaving a soccer match at Ibrox (EYE'-brox) Stadium in Glasgow, Scotland.
In 1974, President Richard M. Nixon signed legislation requiring states to limit highway speeds to 55 miles an hour. (Federal speed limits were abolished in 1995).
In 1981, police in Sheffield, England, arrested Peter Sutcliffe, who confessed to being the "Yorkshire Ripper," the serial killer of 13 women.
In 1983, the musical play "Annie" closed on Broadway after a run of 2,377 performances.
In 2006, 12 miners died in a methane gas explosion at the Sago Mine in West Virginia, W.Va., but one miner, Randal McCloy Jr., was eventually rescued.
Ten years ago: President George W. Bush, seeking to counter Democratic criticisms that his economic policies favored the rich, said the economic stimulus plan he was going to unveil the following week would focus on jobs and the unemployed. Sydney Omarr, the astrologer to the stars whose horoscopes appeared in more than 200 newspapers, died in Santa Monica, Calif., at age 76.