Today's highlight in history:
On Jan. 3, 1938, the March of Dimes campaign to fight polio was established by President Franklin D. Roosevelt, who himself had been afflicted with the crippling disease.
On this date:
In 1521, Martin Luther was excommunicated from the Roman Catholic Church by Pope Leo X.
In 1777, Gen. George Washington's army routed the British in the Battle of Princeton, N.J.
In 1861, more than two weeks before Georgia seceded from the Union, the state militia seized Fort Pulaski at the order of Gov. Joseph E. Brown. The Delaware House and Senate voted to oppose secession from the Union.
In 1868, the Meiji Restoration re-established the authority of Japan's emperor and heralded the fall of the military rulers known as shoguns.
In 1911, the first postal savings banks were opened by the U.S. Post Office. (The banks were abolished in 1966.)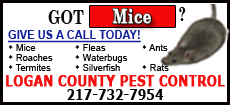 In 1949, in a pair of rulings, the U.S. Supreme Court said that states had the right to ban closed shops.
In 1959, Alaska became the 49th state as President Dwight D. Eisenhower signed a proclamation.
In 1961, President Dwight D. Eisenhower announced the United States was formally terminating diplomatic and consular relations with Cuba.
In 1967, Jack Ruby, the man who shot and killed accused presidential assassin Lee Harvey Oswald, died in a Dallas hospital.
In 1980, conservationist Joy Adamson, author of "Born Free," was killed in northern Kenya by a former employee.
In 1990, ousted Panamanian leader Manuel Noriega surrendered to U.S. forces, 10 days after taking refuge in the Vatican's diplomatic mission.
In 1993, President George H.W. Bush and Russian President Boris Yeltsin signed the START II missile-reduction treaty in Moscow. (However, the agreement ultimately fell apart.)
Ten years ago: Taking a brief timeout from his two-week vacation, President George W. Bush visited Fort Hood in Texas, where he rallied Army troops as the nation faced the prospect of war with Iraq. David Westerfield, the man who'd kidnapped and murdered 7-year-old neighbor Danielle van Dam, was sentenced to death by a judge in San Diego. No. 2 Ohio State won its first championship in 34 years, beating No. 1 Miami 31-24 in the Fiesta Bowl.