Last year, while reviewing its policies and procedures, the board voted to make it possible for a chairman to serve two terms back-to-back.

As a result, on Dec. 3, Robert Farmer was voted the first board member permitted two consecutive terms as chairman. His election to that position makes a total of three, two-year terms as chairman. Farmer served his first chairmanship beginning in December 2006. Freshman board member Terry Carlton was seated as chair in 2008, and Farmer was seated again in 2010.

The board composition did not change with the November election. Other county board members are Andy Anderson, Rick Aylesworth, Kevin Bateman, Terry Carlton, David R. Hepler, Bill Martin, Andrew Meister, Patrick O'Neill, M. Gene Rohlfs, Charles Ruben and Jan Schumacher.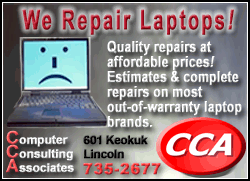 The board has 12 committees that meet monthly: Airport, Road and Bridge, Buildings and Grounds, Planning and Zoning, Law Enforcement, Emergency Management Agency, Coroner, Paramedics Ambulance, Executive/Economic Development, Animal Control, Finance, and Insurance and Legislative. Personnel meets quarterly, and Liquor and Safety meet as needed.
Board members also serve as liaisons to several other agencies or groups where the county has interests: Board of Health, waste management, workforce investment, tourism, Main Street, government education, development partnership, chamber of commerce, General Assembly, Community Action, business startup, ETSB/911, and regional planning commission.
The board chairman makes the committee and liaison assignments and can even recommend the formation of new committees or task forces as needed. Assignments are made in accordance with individual capabilities, availability and experience with governmental procedures and processes. Typically assignments are reviewed at the end of the first year, but changes may be made anytime and occasionally do occur during the year.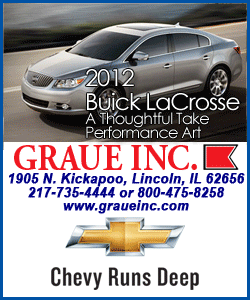 Five board members are assigned to each committee, plus the chairman also serves on each committee. To save costs, where possible, most of the monthly committees are set up to have two committees that meet on the same night back-to-back, and those two committees usually have the same committeemen.
All of the board members are expected to attend the board of whole and adjourned sessions each month as well.
During the Logan County Board's session on Dec. 18, members approved Farmer's committee assignments 10-1, with O'Neill the lone "no" vote and Schumacher absent.
___
Logan County board members, committee assignments and liaisons
Also available every day in the Community section at http://www.lincolndailynews.com/
Features/city_county.shtml#county.
(Go to the Community section on the front, click on the graphic heading, then click on the top item, "Addresses of city and county officials," and click on "county.")
[LDN]