Think safety as snowmobile season begins in Illinois

Send a link to a friend
[January 04, 2013] SPRINGFIELD -- The Illinois Department of Natural Resources is reminding snowmobile operators and riders to take extra caution this year when snow falls in Illinois. Every year throughout the state, people are seriously injured or lose their lives on snowmobiles. Many of these accidents could have been prevented if reasonable and proper precautions had been taken.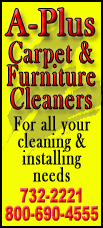 In most instances, being alert, knowing the trail and traveling at a reasonable rate of speed for trail conditions can prevent most accidents. In North America, more than 50 percent of snowmobile fatalities involve intoxicated operators.

Last season (2011-2012) in Illinois, 11 reported snowmobile accidents resulted in three fatalities.

"It doesn't matter what your intentions are before you set out to ride. If you aren't prepared and using common sense, accidents can happen," said Illinois Conservation Police Chief Rafael Gutierrez. "Most snowmobile accidents or fatalities we see could have absolutely been prevented had safety been practiced before and during the ride."

While IDNR encourages everyone to take a snowmobile safety class before their first ride of the season, state law requires that individuals at least 12 years of age and less than 16 years must have in possession a valid Snowmobile Safety Education Certificate of Competency issued by IDNR in order to operate a snowmobile alone.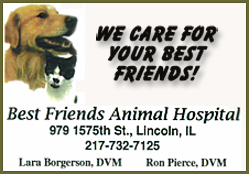 While traditional instructor-led safety courses administered by the IDNR have already taken place for the season, snowmobilers can also satisfy state safety requirements by taking one of two online courses to become familiar with safe sledding practices or to refresh themselves on staying safe. Individuals can earn legal safety certification through either www.snowmobilecourse.com or www.snowmobile-ed.com. Both courses are administered by private companies and do charge a fee.
Basic safety tips for safe snowmobiling
Know your equipment and make sure the equipment is in proper working order.

Wear sensible, protective clothing designed for snowmobiling, like a full-size helmet, goggles or face shield to prevent injuries from twigs, stones, ice chips and flying debris.

Avoid wearing long scarves. They may get caught in moving parts of the snowmobile.

Know the terrain you are going to ride. If the area is unfamiliar to you, ask someone who has traveled over it before. Be aware of trails or portions of trails that may be closed.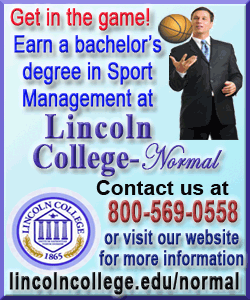 Drowning is one cause of snowmobile fatalities. When not familiar with the thickness of the ice or water currents, avoid those areas.

Know the weather forecast and especially the ice and snow conditions in the area.

Always use the buddy system. Never ride alone or unaccompanied.

Travel at a reasonable rate of speed for your visibility conditions.
Snowmobile accidents and fatalities by year
| | | |
| --- | --- | --- |
| Season | Reported accidents | Fatalities |
| 2007-2008 | 66 accidents reported | 7 fatal |
| 2008-2009 | 39 accidents reported | 3 fatal |
| 2009-2010 | 37 accidents reported | 1 fatal |
| 2010-2011 | 47 accidents reported | 1 fatal |
| Last season | 11 accidents reported | 3 fatal |
Reminder to riders and hikers
A minimum of 4 inches of snow cover must be present for snowmobile use on state-managed property. Call ahead to site offices to get the latest snow conditions and trail closures at individual sites. Ignoring these closures can result in a minimum $75 fine and possible arrest. For a list of site offices, visit the IDNR website at http://dnr.state.il.us/lands/landmgt/parks/.
___
Follow the IDNR on Facebook and Twitter.
[Text from Illinois Department of Natural Resources file received from the Illinois Office of Communication and Information]