Sales of new cars and trucks rose 13 percent to 14.5 million in 2012. And if they climb much beyond that, they'll be closing in on a high set in 2005.
Cheap loans, a host of new cars and greater confidence in the economy are drawing buyers into showrooms. Plus, Americans who hung on to aging cars during the recession are ready to trade them in.
Here are the highlights and lowlights of 2012, and what's coming from the industry in 2013:
WINNERS
Volkswagen saw a 35-percent jump in sales in 2012, one of the biggest increases in the industry. The new Passat midsize car was the driver, with sales up 413 percent over 2011. Chrysler's sales jumped 21 percent thanks to strong sales of the Dodge Caravan minivan and the Jeep Grand Cherokee SUV.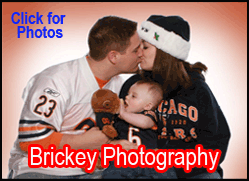 LOSERS
Both General Motors and Ford gained sales in 2011 when the earthquake hurt their Japanese competitors. But the Japanese snatched those sales back in 2012, and GM and Ford lagged behind the industry. GM saw a 4 percent sales increase for the year, hurt by weak truck and Cadillac sales. Ford's sales were up 5 percent after new versions of some of its biggest sellers -- the Ford Escape SUV and Fusion sedan -- had to be recalled for safety problems. But they still had plenty of bright spots. Car and SUV sales were solid. New models like the Ford C-Max hybrid and the Buick Verano small car were well received.
WELCOME BACK, JAPAN
Those who wrote off Japanese carmakers after Toyota's recalls in 2010 and earthquake-related car shortages in 2011 were wrong. Japanese companies, who struggled after the earthquake, got their U.S. supplies back to normal in the first few months of 2012 and never looked back. Toyota's U.S. sales rose 28 percent and the Camry sedan had its best year since 2008. Honda's sales rose 24 percent, while Subaru was up 26 percent.
HOT CARS
The Chevrolet Sonic, GM's first really competitive small car, quickly became the best-selling subcompact in the U.S. last year. Sales hit 81,247. Sales of the Volkswagen Beetle surged 400 percent to 28,654 after a more aggressive, masculine design hit showrooms. The latest version of the Honda CR-V, a favorite family hauler, set an annual sales record of 281,652. The Toyota Prius jumped 73 percent to 236,659 thanks to new wagon, subcompact and plug-in versions.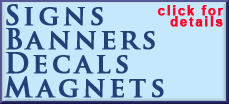 SLOW STARTERS
The new Dodge Dart, a compact that was rolled out with much fanfare last summer, didn't start gaining momentum until the end of the year. December sales were 6,105, or more than double those in August, but still just a fraction of competitors like the Chevrolet Cruze. Sales of the new Chevrolet Malibu were up just 3 percent in 2012. The new Nissan Altima, which has a more dramatic design and a host of advanced features like a lane departure warning system, has struggled in a crowded market. Altima sales were flat or down for three of the last four months of 2012.
THINKING SMALL
Small cars were big sellers as gas reached $3.60 per gallon, which AAA said was the most expensive annual average on record. The Ford Focus compact jumped more than 40 percent and outsold Ford's midsize Fusion. Honda Civic sales jumped 44 percent and nearly outsold the Accord. Sales of the Fiat 500 mini car more than doubled.