Minutes of the Fed's last policy meeting show that officials were divided about when to halt the purchases.
Some of the 12 voting members thought the bond purchases would be needed through 2013. Others felt they should be slowed or stopped altogether before year's end. This group worries that the bond buying is keeping rates so low for so long that it could ignite inflation or encourage speculative buying of risky assets.
The Fed last month ended up approving open-ended purchases of $85 billion a month in Treasurys and mortgage bonds to replace an expiring bond-purchase plan and maintain its level of purchases.
The minutes covered the Fed's Dec. 11-12 meeting. In a statement after the meeting, the Fed said it planned to keep a key interest rate at a record low even after unemployment falls close to a normal level -- which it said might take three more years.
As long as the outlook for inflation is mild, the Fed said it could keep short-term rates near zero at least until unemployment drops below 6.5 percent. The unemployment rate in November was 7.7 percent. On Friday, the government will release the rate for December.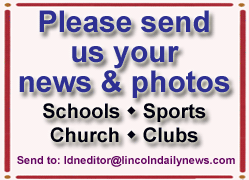 The statement was approved 11-1. Jeffrey Lacker, president of Federal Reserve Bank of Richmond, objected for the eighth straight time this year. Lacker has said he thinks the job market is being slowed by factors beyond the Fed's control. And he says further bond purchases risk worsening future inflation.
The minutes showed that "several" Fed policymakers thought the bond buying should probably stop well before 2013 ends.
Investors reacted sourly to the release of the minutes. Stock and bond prices fell modestly as concerns arose that the Fed might scale back its economic support for the economy sooner than many expected.
Paul Ashworth, chief economist at Capital Economics, suggested that the economy will remain tepid enough to persuade the Fed to maintain its bond buying.
"We suspect that another year of lackluster economic growth in 2013, coupled with only a modest improvement in the unemployment rate, will convince the Fed to sustain (bond purchases) into 2014," Ashworth said.
The Fed's meeting last month occurred as Congress and the Obama administration were locked in furious negotiations to resolve the fiscal cliff -- the steep tax hikes and spending cuts that were to kick in this month without a deal. The minutes said Fed officials saw the uncertainty over the fiscal cliff as a significant threat to the economy.
The deal Congress reached this week avoided the fiscal cliff. It raised taxes on the wealthiest Americans while preserving the Bush-era income tax cuts on income under $400,000 for individuals and under $450,000 for households.