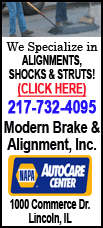 Deutsche Bank Italia, which for some 15 years had provided the Vatican with electronic payment services, said Thursday that the Bank of Italy had pulled its authorization after Dec. 31.
The Corriere della Sera newspaper reported that the Italian central bank took the action because the Holy See has not yet fully complied with European Union safeguards against money laundering. That means Italian banks are not authorized to operate within the Vatican, which is in the process of improving its mechanisms to combat laundering.
The Vatican says it is scrambling to solve the problem for thousands of visitors who flock to its very popular Vatican Museums, which include highlights like the Sistine Chapel. The Holy See had no immediate comment on the Bank of Italy's reported reasons.
Tourists in the long lines Thursday that snaked around Vatican City walls were not happy about the inconvenience.
"It's certainly a disadvantage," said Giuseppe Amoruso, an Italian. "Credit cards provide a useful service, which needs to be accessible to everybody, everywhere."
"A lot of tourists don't have cash on them, so they have to get euros and don't know where to get them," said Fluger William Hunter, an American tourist.