Wegelin & Co., founded in 1741, entered the plea in federal court in Manhattan, agreeing to pay $20 million in restitution to the IRS, a $22 million fine and an additional $15.8 million, representing the gross fees earned by the bank on the undeclared accounts of U.S. taxpayers between 2002 and 2011. U.S. authorities said the money, combined with an April forfeiture of more than $16.2 million by the bank, meant the U.S. had recovered about $74 million.
The bank had been accused of helping at least 100 U.S. clients conceal large sums of money from the federal tax collection agency in overseas accounts.
U.S. Attorney Preet Bharara said the bank became a haven for U.S. taxpayers looking to cheat on taxes through secret off-shore accounts.
"The bank willfully and aggressively jumped in to fill a void that was left when other Swiss banks abandoned the practice due to pressure from U.S. law enforcement," Bharara said.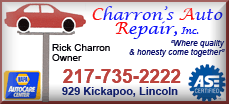 He called it a "watershed moment in our efforts to hold to account both the individuals and the banks -- wherever they may be in the world -- who are engaging in unlawful conduct that deprives the U.S. Treasury of billions of dollars of tax revenue."
Wegelin, headquartered in St. Gallen, Switzerland, said in a statement that it had cooperated with the probe "within the bounds allowed for by Swiss law" since learning that it was under U.S. investigation.
U.S. authorities said Wegelin had no branches outside Switzerland but accessed the U.S. banking system through a correspondent bank account that it held at UBS AG in Stamford, Conn.
Prosecutors said Wegelin in 2008 and 2009 opened and serviced dozens of new accounts for U.S. taxpayers as it tried to capture clients lost by UBS after word surfaced that that UBS was being investigated for helping U.S. taxpayers evade taxes and hide assets in Swiss bank accounts.