Mortgage buyer Freddie Mac said Thursday that the average rate on the 30-year loan slipped to 3.34 percent from 3.35 percent last week. That's near the 3.31 percent rate reached in November, the lowest on records dating to 1971.
The average on the 15-year fixed mortgage ticked down to 2.64 percent from 2.65 percent last week. The record low is 2.63 percent.
The 30-year fixed mortgage rate averaged 3.66 percent in 2012, the lowest annual average in 65 years, according to Freddie Mac.
Cheaper mortgages are a key reason the housing market began to come back last year and many economists predict the recovery will strengthen in 2013.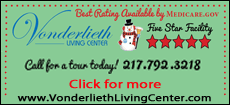 In November, sales of previously occupied homes rose to their highest level in three years, while new-home sales reached a 2 1/2-year high. Home prices are steadily increasing, which makes consumers feel wealthier and more likely to spend.
Another reason for the recovery: the nation doesn't have enough houses for sale. The number of new homes available for sale at the end of November was just slightly above the lowest on records dating to 1963. And the supply of previously occupied homes for sale was at an 11-year low that month.
A limited supply has created demand for new construction, which has made builders more confident.
Lower mortgage rates also have persuaded more people to refinance. That typically leads to lower monthly mortgage payments and more spending. Consumer spending drives nearly 70 percent of economic activity.