Carmakers on Thursday announced their final figures, which totaled 14.5 million -- 13 percent better than 2011.
More than three years after the federal government's $62 billion auto-industry bailout, Americans had plenty of incentive to buy new cars and trucks in the year just ended.
Unemployment eased. Home sales and prices rose. And the average age of a car topped 11 years in the U.S., a record that spurred people to trade in old vehicles. Banks made that easier by offering low interest rates and greater access to loans, even for buyers with lousy credit.
"The U.S. light vehicle sales market continues to be a bright spot in the tremulous global environment," said Jeff Schuster, senior vice president of forecasting for LMC Automotive, a Detroit-area industry forecasting firm.
Sales were far better than the bleak days after the U.S. economy tanked and GM and Chrysler sought bankruptcy protection. Back then, sales fell to a 30-year low of 10.4 million, and they are still far short of the recent peak of around 17 million set in 2005.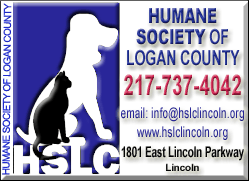 The best part of 2012 came at the end, when special deals on pickup trucks and the usual round of sparkling holiday ads helped December sales jump 9 percent to more than 1.3 million, according to Autodata Corp. That translates to an annual rate of 15.4 million, making December the strongest month of the year.
Volkswagen led all major automakers with sales up a staggering 35 percent, led by the redesigned Passat midsize sedan. VW sold more than five times as many Passats last year as it did in 2011.
Jesse Toprak, vice president of industry trends for TrueCar, said VW has the right mix of value and attractive vehicles and called the company "the force to watch in the next several years in the U.S. market."
Toyota, which has recovered from the earthquake and tsunami in Japan that crimped its factories two years ago, saw sales jump 27 percent for 2012. December sales were up 9 percent. Unlike 2011, the company had plenty of new cars on dealer lots for most of last year.
Honda sales rose 24 percent for the year. Nissan and Infiniti sales were up nearly 10 percent as the Nissan brand topped 1 million in annual sales for the first time. Hyundai sales rose 9 percent for the year to just over 703,000, the Korean automaker's best year in the U.S.
Chrysler, the smallest of the Detroit carmakers, had the best year among U.S. companies. Its sales jumped 21 percent for the year and 10 percent in December. Demand was led by the Jeep Grand Cherokee SUV, Ram pickup and Chrysler 300 luxury sedan.
But full-year sales at Ford and General Motors lagged. Ford edged up 5 percent and GM rose only 3.7 percent for the year. For December, Ford was up 2 percent and GM up 5 percent.
GM executives said the company has the oldest model lineup in the industry, yet it still posted a sales increase and commanded high prices for cars and trucks. The company plans to refurbish 70 percent of its North American models in the next 18 months and expects to boost sales this year.