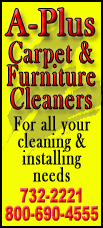 Benchmark crude for February delivery ended the day down 20 cents to $92.92 per barrel on the New York Mercantile Exchange. Prices jumped as much as 2 percent Wednesday after a deal in Washington averted the "fiscal cliff" of automatic tax increases and spending cuts.
Despite the stopgap budget deal, more hurdles are ahead for the U.S. economy, including a new deadline for more spending cuts in two months.
Investors also gauged the underlying strength of the global energy market, where demand is weak and supplies are rising.
U.S. crude supplies were nearly 16 percent above the five-year average in the week ending Dec. 21, the most recent period for which statistics are available, according to the Energy Department. It also said U.S. production was at its highest point in 19 years. Data for last week will be released Friday. Analysts expect the report to show crude inventories dropped slightly but remain well above average.
Brent crude, used to price international varieties of oil, fell 33 cents to finish at $112.14 a barrel on the ICE Futures exchange in London.