Grizzly Bear, "Shields" (Warp)
Yes, iTunes named Grizzly Bear's "Shields" the best album of 2012. Yes, the critics adored it. And yes, it debuted in the Top 10.
But did it earn any Grammy nominations? No. Is it selling well? No. Have you heard it? Probably not.
And that needs to change.
"Shields" is a semi-masterpiece that feels both old and new -- and in the best ways possible. Anchored by the voices of Edward Droste and Daniel Rossen, this Brooklyn, N.Y.-based foursome has created a disc that is genre-defying and consistent throughout.
The 10 tracks that make up "Shields" are drum-filled and smoky, and half the songs are more than five minutes long. That's a bit unusual, but it's also a break from mainstream pop music, and a needed one.
--Mesfin Fekadu, AP music writer
http://twitter.com/musicmesfin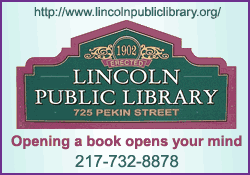 ___
Aaron Freeman, "Marvelous Clouds" (Partisan Records)
Middle age and sobriety caused Aaron Freeman to split this year from Ween, the deliriously genre-defying cult duo he co-founded 25 years ago. To find his footing as a solo artist, the former Gene Ween's first tentative step was to release "Marvelous Clouds," a covers album featuring 13 songs by Rod McKuen, the 1960s poet and composer.
McKuen's a crooner often dismissed as schlocky, but Freeman finds the earnest heart -- and crushing heartbreak -- in gentle ballads like "A Man Alone," which could be the record's theme song. The production on "Jean" and the title track are by turns lush and spare. Every track is suffused with a melancholy that draws comparisons to some of the best of Ween's softer material, including the aching "Birthday Boy" and "I Don't Want It."
Ween devotees felt betrayed when Freeman broke up the band, and they were confused that such an accomplished songwriter opted to record someone else's tunes. But "Marvelous Clouds" rewards multiple listens, and provides plenty of hints that Freeman will continue to surprise.
--Christopher Weber, AP writer
___
I/O, "Isolation" (Self-released)
Oh progressive R&B, how I enjoy your sound.
That trend in music -- a movement that includes Frank Ocean, The Weeknd, Miguel and Dawn Richard -- will continue to blow up in 2013, and New York-based singer-songwriter-producer I/O should be among those to look out for.
His second mixtape, "Isolation," is an impeccable adventure of R&B and eerie sounds that heal your ears. He's singing -- really cooing -- about heartache and heartbreak on this 12-track staple, but he doesn't come off as annoying. He's smooth. And cool. And reflective.
The epic "I'd Be Lying" is the best example, where I/O is motivated and looking for more in life. "Piece of Mind" is nicely jelled with electronic sounds, and his soft voice shines on "Strangers" and "We'll Always Be," with its addictive hook full of hand claps.
I/O, whose real name is Ayo Olatunji, is a newcomer on the rise. We're onboard.
--Mesfin Fekadu, AP music writer
http://twitter.com/musicmesfin
___
Various Artists, "The Return of the Stuff That Dreams Are Made Of" (Yazoo Records)
Too often we reflexively think that music is born when it is recorded, that it simply comes into existence fully formed. But every riff, every melody, every harmony has its own rich history. When it comes to the American songbook, taking rides through the deeper parts of that history can be as thrilling and immediate as seeing a live concert.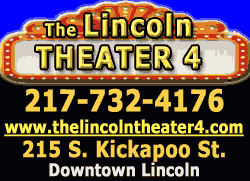 This is the wonderful calculus of "The Return of the Stuff That Dreams Are Made Of," a two-disc set with great documentation that travels back to the 1920s and unearths some of the earliest recordings of homegrown American music. Here's the Fruit Jar Guzzlers (best band name ever?) doing a prehistoric version of the "Stack-O-Lee" ballad. Here's blues legend Charley Patton going deep into the Delta. Here's a fiddler named Elder Golden P. Harris sounding like something coming through the open windows of a 19th-century Southern church as he twangs out "I'll Lead a Christian Life."
Other traditions are represented, too: Two Eastern European tracks are welcome additions to the mix, jarring in the most evocative way amid all the country and blues. A great American musical lesson that puts the best of emerging legends alongside the long-forgotten -- just as record collectors might dream of.
--Ted Anthony, AP national writer
http://twitter.com/anthonyted
___
Ty Segall, "Twins" (Drag City)
Ty Segall may have been the busiest man in music this year, releasing three albums under different band alignments while producing and contributing to several more.
His solo record, "Twins," is the best of the lot and shows why everyone is so excited about the 25-year-old garage rocker from San Francisco. He plays most of the instruments here on 12 tracks full of fuzzy goodness.
Segall sets the mood with album opener, "Thank God for Sinners," an anthemic fist to the face that shows you right where his heart is. Other highlights include the shambolic "Ghost," the relentless "They Told Me Too" and "Love Fuzz," which has a self-explanatory title.
We missed Segall's run through Nashville, Tenn., earlier this year. That won't happen again. He has our complete attention.
--Chris Talbott, AP music writer
http://twitter.com/chris_talbott