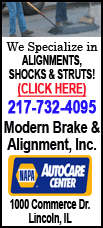 The copy of "The Regulators," written by horror writer and Maine native King under the pen name Richard Bachman, was donated by a customer of Scottie's Bookhouse in Hancock.
Owner Michael Riggs says there are only 550 copies of the book in a special collector's box.
Auction proceeds will go to the Emmaus Homeless Shelter's emergency fuel fund in Ellsworth.
Emmaus director Sister Lucille MacDonald tells WABI-TV (http://bit.ly/RuFghD) it's an "ingenious" way to help people struggling to buy heating oil.