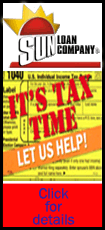 UNICEF said Friday it has received "credible reports that rebel groups and pro-government militias are increasingly recruiting and involving children in armed conflict."
Souleymane Diabate, UNICEF Representative for Central African Republic, said children who have become separated from their families amid the instability are at the greatest risk.
UNICEF estimates that even before the latest crisis here some 2,500 children were part of armed groups in the country long plagued by rebellions. Rebels have seized 10 towns in a month's time.
Copyright 2013 The Associated Press. All rights reserved. This material may not be published, broadcast, rewritten or redistributed.