Today's highlight in history:
On Jan. 4, 1965, President Lyndon B. Johnson delivered his State of the Union address in which he outlined the goals of his "Great Society," a series of domestic policy initiatives aimed at growing the economy and improving the quality of life for all.
On this date:
In 1821, the first native-born American saint, Elizabeth Ann Seton, died in Emmitsburg, Md.
In 1896, Utah was admitted as the 45th state.
In 1904, the Supreme Court, in Gonzalez v. Williams, ruled that Puerto Ricans were not aliens and could enter the United States freely; however, the court stopped short of declaring them U.S. citizens.
In 1935, President Franklin D. Roosevelt, in his State of the Union address, called for legislation to provide assistance for the jobless, elderly, impoverished children and the handicapped.
In 1943, Soviet dictator Josef Stalin appeared on the cover of Time as the magazine's 1942 "Man of the Year."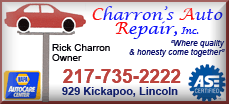 In 1951, during the Korean War, North Korean and Communist Chinese forces recaptured the city of Seoul (sohl).
In 1960, author and philosopher Albert Camus (al-BEHR' kah-MOO') died in an automobile accident in Villeblevin, France, at age 46.
In 1964, Pope Paul VI began a visit to the Holy Land, the first papal pilgrimage of its kind, as he arrived in Jerusalem.
In 1974, President Richard M. Nixon refused to hand over tape recordings and documents subpoenaed by the Senate Watergate Committee.
In 1987, 16 people were killed when an Amtrak train bound from Washington, D.C., to Boston collided with Conrail locomotives that had crossed into its path from a side track in Chase, Md.
In 1990, Charles Stuart, who'd claimed he'd been wounded and that his pregnant wife was fatally shot by a robber, leapt to his death off a Boston bridge after he himself became a suspect.
In 2007, Nancy Pelosi was elected the first female speaker of the House as Democrats took control of Congress.
Ten years ago: As President George W. Bush put the finishing touches on an economic growth package costing $674 billion over ten years, Democratic presidential hopefuls pledged to scuttle what they characterized as a plan that would help the wealthy without reviving the economy. Oscar-winning cinematographer Conrad L. Hall died in Santa Monica, Calif., at age 76.