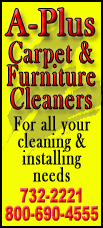 Buss posted a picture Thursday night on her official Twitter account of her left hand with a diamond ring on her finger.
The accompanying tweet read "Twitter family -- Phil finally gave me that ring I wanted!" followed by a smiley face.
Buss later confirmed the engagement to ESPN.com, saying she received the ring at Christmas and she's "beyond happy."
The 67-year-old Jackson and 51-year-old Buss have been dating since 1999.
Jackson nearly returned to the Lakers in November, but the team opted for coach Mike D'Antoni.
Copyright 2013 The Associated Press. All rights reserved. This material may not be published, broadcast, rewritten or redistributed.