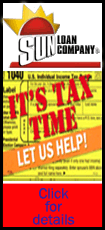 Koehler comes to Illinois State after serving as the offensive coordinator and quarterbacks coach at NCAA Division II Grand Valley State in 2012. Koehler spent five seasons on the Lakers coaching staff and worked with ISU offensive coordinator George Barnett on the GVSU staff from 2008-09. He spent the last three seasons as the team's offensive coordinator and quarterbacks coach.

"Eric and George worked together at Grand Valley State, and I think it's very important for a coordinator to have a quarterback coach he is comfortable with," Spack said. "George told us he thought Eric was an outstanding coach, and after we interviewed him, we agreed with that assessment. He's recruited the Midwest and the city of Chicago very hard, which are areas that we also recruit heavily. So, we know he has a strong track record as a recruiter, and we have an idea of the work ethic he brings to the position. All those qualities made him a great fit for our staff at this time, and we look forward to working with him."

Koehler, a native of Fowler, Ind., fills the spot left by former quarterbacks coach Luke Huard, who recently took a similar position at Georgia State.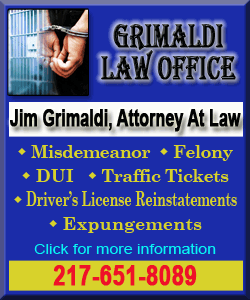 "I'm very excited for this opportunity to work with the Illinois State football program," Koehler said. "I think this is a great opportunity for me to work with a great staff, led by coach Spack who has a great reputation within the coaching profession. I also get to work alongside coach Barnett, who I worked with at GVSU. ISU has a chance to accomplish some unique things in the very near future, after coming off a playoff appearance and with the stadium being built, and I am excited to be a part of the Redbird football program."
Koehler's offensive unit led the Great Lakes Intercollegiate Athletics Conference and ranked No. 6 in the country in scoring offense in 2012, as the Lakers averaged 41.9 points per game. GVSU also ranked second in the conference and No. 13 in the country in total offense (474.5 ypg), and quarterback Isiah Grimes led the country with a pass efficiency rating of 178.1.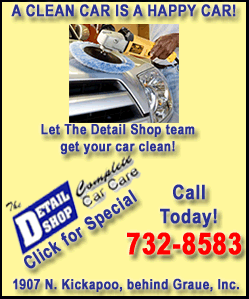 A promoter of a balanced offensive attack, Koehler guided a Lakers offense that led the GLIAC in rushing (226.4), total offense (467.5) and scoring (42.3) in 2011. GVSU, which ranked sixth nationally in scoring and No. 10 in total offense, averaged 48.2 points in its last seven games, all wins. Koehler tutored first-year starting quarterback Heath Parling to an impressive debut, as he completed 154 of 249 passes for 2,415 yards and 34 touchdowns, and his pass efficiency rating of 180.35 led the nation.
Koehler guided an offense that averaged 216.3 yards per game rushing and 221.3 yards per game passing in 2010. He was also a key contributor to a GVSU offense that ranked ninth nationally in rushing (237.3 ypg), No. 11 in total offense (455.1 ypg) and No. 12 in scoring (36.8 ppg) in 2009. Koehler tutored quarterback Brad Iciek during the 2008 and 2009 campaigns, helping the Lakers signal caller earn first-team all-GLIAC plaudits and GLIAC Offensive Back of the Year honors in 2009. Koehler also tutored the 2008 GLIAC Offensive Back of the Year in running back James Berezik, as well as all-GLIAC performers Blake Smolen and P.T. Gates. The Lakers ranked No. 10 in the nation in scoring (38.5 ppg), No. 14 in rushing (228.4) and No. 25 in total offense (429.0) that season.
Prior to arriving at GVSU, Koehler spent six years at Wartburg (Iowa) College, including the final two years as head coach.
Koehler led Wartburg to a 16-4 overall mark in his two years at the helm, including a 13-3 mark in the Iowa Intercollegiate Athletic Conference. The Knights were 8-2 in 2007 and ranked as high as No. 10 in the 2007 American Football Coaches Association DIII poll during the season. Wartburg also finished 8-2 under Koehler in 2006. Including his tenure as an assistant, Wartburg was 52-13 overall with three NCAA DIII playoff appearances.
Wartburg ranked among the leaders in every offensive category with Koehler directing the offense. His 2002 and 2003 offensive units led the ICAC in total offense and scoring offense. In addition, the Wartburg offense ranked among the national leaders in DIII in both rushing and passing.
[Text from news release received from Illinois State University]