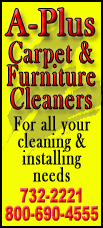 Authorities say financial adviser Curtis Boggs fled Cincinnati months ago after it became apparent there would be no race. The FBI arrested him last October, when authorities say he tried to re-enter the United States from Mexico.
The U.S. attorney's office said Thursday that Boggs solicited investments in a company called Cincinnati Grand Prix and admits obtaining more than $350,000.
Authorities say he used some of the money to buy a new luxury automobile and make mortgage and property tax payments.
Authorities say the 54-year-old's plea agreement calls for a prison sentence of just over two years, restitution and forfeiting assets from crimes.
Copyright 2013 The Associated Press. All rights reserved. This material may not be published, broadcast, rewritten or redistributed.