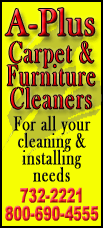 That was one of 11 broad conclusions reached by the 18-member task force following six months of deliberations and six public meetings in Bloomington-Normal, Chicago and Springfield.

"While MAP is one of the state's most successful public policy initiatives and while the state has attempted to prioritize MAP funding in difficult budget times, approximately 50 percent of eligible students do not receive a grant, due to limited resources," said Eric Zarnikow, who chairs the task force. Zarnikow is executive director of the Illinois Student Assistance Commission.

"MAP has been instrumental in the state's current level of workforce credential attainment of 43 percent -- among the top 10 states for this measure -- and is critical to increasing this percentage to meet the state goal of 60 percent by 2025," Zarnikow added.

To assist the task force, ISAC staff developed over 100 data-driven scenarios that predicted outcomes from potential changes in eligibility requirements. This modeling included concepts offered by institutions, sectors, public officials and the public. Scenarios were also developed to understand how any changes would affect state efforts to attain key higher education policy goals: (1) to increase the number of credentialed workers in the workforce to 60 percent by 2025; and (2) to reduce the achievement gaps that lower-income and minority students experience to less than 10 percent.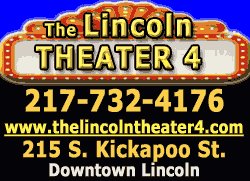 While the task force could not agree on any new broad allocation methodology that could allocate resources any more fairly or efficiently than the current method, it did reach consensus about several potential programmatic changes and areas for continuing research.
"As the task force discovered, there is no simple one-size-fits-all solution. However, the task force did reach a number of important conclusions that can inform future programmatic administrative rule change considerations," Zarnikow said.
The main conclusions include:
MAP is a very successful program and is a good value for the state.

The single biggest problem for MAP is insufficient funding.

Facilitating access to college for low-income, often first-generation students should be MAP's primary goal, as there are many other efforts that support completion goals for all students.

MAP dollars should go to the students from the lowest- income families.

The MAP application processing deadline needs to be extended for returning older, nontraditional students or first-time students unfamiliar with the application process.

MAP recipients could benefit from additional nonfinancial support such as financial aid and academic counseling, both before starting and while attending a postsecondary school.

Future decisions about MAP would benefit from more research about the optimal level of student financial aid to most efficiently be an incentive for attendance and completion.
The report notes that in 2002, the maximum award covered the average cost of tuition and fees at an Illinois public university; in fiscal 2013, it covers about 37 percent of the cost. In 2002, MAP completely covered the cost of community college tuition and fees. Currently, the maximum award for community college students covers about 51 percent of the cost.
The task force was created by Senate Joint Resolution 69, adopted by both chambers of the Illinois General Assembly during the spring 2012 session, that called on the Illinois Student Assistance Commission "to convene a task force to deliberate options for the adoption of new rules for MAP ... with the goal of improving the outcomes for students who receive these awards." SJR 69 further delineated three additional goals:
Improvement in the partnerships between the states and institutions offering postsecondary education.

Improving the overall effectiveness of MAP grants in helping students of need not only enter college, but complete a degree program.

Recognizing that all colleges and universities have different student populations and varying missions that are inherently good and valuable.
SJR 69 also directed the task force to consider three specific concepts:
That institutional eligibility to participate in MAP be based, in part, on its ability to improve its MAP-grant students' progress toward a degree or its recipients' completion rate.

That student eligibility to receive a grant be based, in part, on ability to demonstrate academic success and progress.

That an institution's eligibility be based, in part, on its ability to demonstrate that it is providing financial aid to students from its own resources.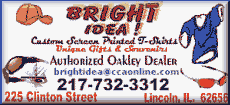 The complete report as well as all public submissions and reference documents are available on the ISAC website:
www.isac.org/about-isac/monetary-award-
program-MAP-task-force/index.html.
___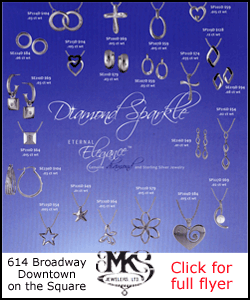 The Illinois Student Assistance Commission was established in 1957. ISAC's mission is to make college accessible and affordable for Illinois students. Best known for the Monetary Award Program, the agency administers most of the state's need-based financial aid programs that target students seeking postsecondary education. Since 1957, the commission has provided more than $9.1 billion in grants, scholarships and non-loan aid, and made more than 4.8 million awards to Illinois students and families.
In addition, ISAC delivers outreach programs and services to students and education professionals throughout Illinois. Key outreach services are provided by the nationally recognized ISACorps, a community-based team of about 85 recent college graduates who mentor students and work with their families to help them make well-informed decisions about how to prepare for, pay for and attend college. In 2012, ISAC's College Access & Outreach Staff led, conducted or assisted with over 4,000 events attended by over 120,000 people.
ISAC also administers College Illinois, the state's prepaid tuition program that helps families save on the future cost of tuition and fees. Since inception, the program has paid more than $400 million in tuition and fees on behalf of over 25,000 students.
___
Task force members
Office of Lt. Gov. Sheila Simon
Dr. Lynne Haeffele
Senior policy director for education
Public universities
Dr. Randy Kangas
Associate vice president, planning and budgeting
University of Illinois

Terri Harfst
Director of financial aid
Southern Illinois University-Carbondale
Public community colleges
Dr. John Avendano
President
Kankakee Community College

Cynthia Grunden
Associate vice chancellor, student financial services
City Colleges of Chicago
Nonprofit, private colleges and universities
David Tretter
President
Federation of Independent Illinois Colleges and Universities
Proprietary colleges and universities
Michelle Stipp
Director of regulatory affairs
DeVry University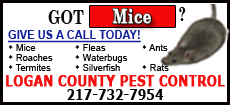 Illinois Association of Student Financial Aid Administrators
Susan Swishe
Director of financial aid
St. Xavier University
ILASFAA MAP Formula Committee chair
MAP recipient, independent student
Theresa Bashiri-Remetio
Student trustee
Oakton Community College
MAP recipient, dependent student
Joseph Kamberos
Student Financial Aid Alliance
Loyola University
Illinois Board of Higher Education
Dr. Frances Carroll
IBHE board member
Illinois Community College Board
Suzanne Morris
ICCB vice chair
Illinois Board of Higher Education, Faculty Advisory Council
Dr. Steven Rock
Professor of economics
Western Illinois University
Public interest group
Anne Ladky
Executive director
Women Employed
K-12
Dr. Kevin O'Mara
Superintendent
Argo Community High School
Researcher -- educational inequality, race and ethnicity
Dr. William Trent
Professor of education policy, organization and leadership, and sociology
University of Illinois at Urbana-Champaign
ISAC
Miguel del Valle
P-20 Council chair
Vice chair of Illinois Student Assistance Commission

Eric Zarnikow
Executive director of Illinois Student Assistance Commission
Task force chair
[Text from Illinois Student Assistance Commission file received from the Illinois Office of Communication and Information]