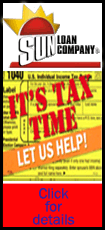 Starbucks announced Thursday that it will open its first cafe in Vietnam early next month in Ho Chi Minh City as part of its strategy to expand across Asia, and plans to add more shops throughout the country.
But compared with other Asian markets Starbucks has recently entered, the Seattle-based company faces a unique scenario in Vietnam, where French-inspired coffee culture reigns supreme, two homegrown chains have established presences and family-run sidewalk cafes are as ubiquitous as noodle shops.
"Our prices are affordable for average Vietnamese," Thuy said, pausing for just a moment during an afternoon rush at her family-run cafe in Hanoi, the capital. "Expensive coffee is just for the children of government officials, or people who have lots of money."
Vietnamese coffee, made from ballsy robusta beans, packs a stronger caffeine wallop than European-style espresso, which is made from effete arabica. It has a slightly bitter taste that usually is offset by sweetened, condensed milk known to rattle tourists' eyeballs.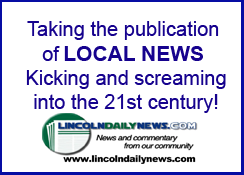 Dang Le Nguyen Vu, whose Trung Nguyen Group owns 55 cafes in Vietnam, said he welcomes Starbucks and doesn't view the American newcomer as a threat.
"I could imagine Starbucks opening up to a hundred cafes at most in Vietnam in the next 10 years," Vu said. "But will people in a country with such a low GDP per capita, and a different taste in coffee, really accept Starbucks?"
Unlike China, where tea is the caffeinated drink of choice, Vietnam inherited a coffee culture from French colonizers in the 19th century. Vietnam also is the world's second-largest exporter of coffee behind Brazil. According to the government, it produced 1.73 million tons of coffee last year, for an export value of $3.7 billion.
Starbucks already operates more than 3,300 stores across 11 countries in the Asia-Pacific region, and its entry into Vietnam marks the latest salvo in a campaign to woo Asia's emerging middle classes despite a stagnating U.S. economy.
Jinlong Wang, president of Starbucks Asia-Pacific, said the company plans to expand across Vietnam in a way that celebrates the country's "coffee culture and heritage."
"We look forward to growing with Vietnam's already vibrant coffee industry, and making a positive impact in the communities where we operate," he said in comments emailed to The Associated Press.
Vietnam's economy has slowed recently in part because of a problematic banking sector, but Starbucks' upmarket brand will appeal to the growing Vietnamese middle class, said Anthony Emms, managing partner at Stanton Emms Strategy Consultants in Singapore, which advises international food and beverage companies on Asian markets.
"I don't believe there is a massive barrier to Starbucks in Vietnam," he said by telephone. "Starbucks is not really a coffee; it's a food-service concept."