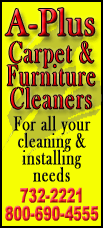 Attorney Barry Levine told The Wall Street Journal and The New York Times that the Securities and Exchange Commission told him the agency had wrapped up its investigation and decided against bringing charges against his client, David Sokol.
Levine and Sokol were unavailable for comment Friday. An SEC spokesman declined comment.
Sokol resigned from Berkshire Hathaway in 2011 after telling Buffett that he bought nearly 100,000 Lubrizol shares for about $100 apiece while Berkshire was in talks to acquire the specialty chemical company for $9 billion. Sokol had recommended Lubrizol to Buffett.
When Berkshire offered $135 in cash for each share of Lubrizol, the value of Sokol's shares increased to about $13 million.
Sokol has denied any wrongdoing in his investment in Lubrizol, which is based in Wickliffe, Ohio.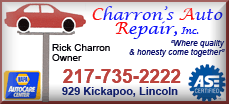 Buffett called Sokol's actions unethical and inexcusable. And the audit committee of Berkshire's board issued a report detailing how Sokol's actions had violated the company's ethics and insider trading policies. The report is still available on Berkshire's website.
Investor and biographer Andy Kilpatrick said this news should conclude this story and Sokol should feel good to be cleared of charges.
"They probably looked at every trade he ever did and didn't find anything illegal," said Kilpatrick, who wrote "Of Permanent Value: The Story of Warren Buffett."
The end of the investigation should also limit speculation about any widespread problems at Berkshire. Buffett acknowledges that the hands-off way he oversees the company's subsidiaries makes ethical transgressions possible, but he regularly encourages employees to put Berkshire's reputation and ethics ahead of profits.
"At the time, it was certainly a cloud over Berkshire, and now that's lifted," Kilpatrick said.
Many investors had believed Sokol was in line to one day succeed Buffett as Berkshire's CEO partly because Buffett regularly praised him publicly, but Buffett said later that Sokol's departure had no effect on Berkshire's succession planning.
Buffett did not respond Friday to a request for comment about Sokol.