In a Facebook exchange Friday, Trina Scott Edwards told The Associated Press she's currently filming for "The Governor's Wife," which will showcase the 34-year-old wife of the octogenarian former governor.
According to A&E, the series will follow Trina Edwards as she tries to fit into the former governor's upscale world while trying to get along with stepdaughters almost twice her age and corral her teenage sons.
The series will include Edwin Edwards' daughters: Anna, a 62-year-old four-time divorcee, and Victoria, described in a news release as "a hardened 60-year-old ex-showgirl."
Trina has sons from a previous marriage: Logan, 15, and Trevor, 13.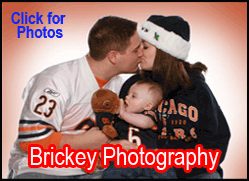 Episodes will include school projects and Trina making a run for president of the local homeowner's association. She also discusses the possible addition of a baby to the Edwards clan and skeptics who think she's a gold digger, according to the news release.
Edwards biographer Leo Honeycutt said the show has been shooting footage for more than a year. Honeycutt, who acknowledges his distaste for reality TV, said he worried the series could damage the former governor's legacy and his achievements in office.
"I'm afraid for them. I'm afraid what it's going to do to them. Nobody wants to be a laughingstock, and Louisiana has had enough of that kind of treatment," Honeycutt said.