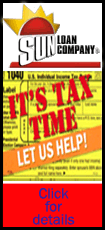 HBO, part of Time Warner Inc., and Universal Pictures, part of Comcast Corp., have had an agreement in place since 2003.
The deal includes movies produced by Universal and its specialty films unit, Focus Features.
Current films from the studio include "This is 40" and "Les Miserables." It is also responsible for classics like "E.T.", "Jaws" and "Scarface."
"With our upcoming slate of films, HBO will continue to offer outstanding film content to their already vast library of movies, specials and award-winning original programming," Rick Finkelstein, vice chairman and COO of Universal Pictures, said in a statement.
The deal is key for HBO, which faces a threat from streaming movie providers like Netflix Inc. Since it is an exclusive agreement, Universal movies won't be able to be streamed on Netflix or other competitors until 2022 at the earliest.