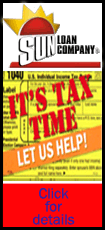 Stocks in Hong Kong, Australian and elsewhere surged last week after U.S. lawmakers passed a bill to avoid a combination of government spending cuts and tax increases that have come to be known as the "fiscal cliff." Japan's Nikkei 225 got an additional boost from the yen's steady retreat against the dollar.
"It just seems like markets are entering a consolidation phase after recent gains," Stan Shamu, market strategist at IG Markets in Melbourne, said in a market commentary.
In early European trading, Britain's FTSE 100 fell 0.2 percent to 6,078.31. Germany's DAX was down nearly 0.2 percent to 7,764.5.6 and France's CAC-40 lost less than 0.1 percent to 3,727.71.
Wall Street appeared headed for losses ahead of the opening bell. Dow Jones futures fell marginally to 13,342 while S&P 500 futures lost less than 0.1 percent to 1,457.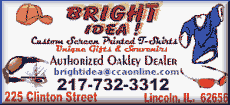 It was a similar refrain earlier in Asia. The Nikkei in Tokyo fell 0.8 percent to close at 10,599.01.
The Hong Kong Hang Seng was nearly unchanged at 23,329.75. South Korea's Kospi lost less than 0.1 percent to 2,011.25. Benchmarks in Singapore and Taiwan fell while mainland Chinese shares rose.
Weakness in Australian's resource sector sent the S&P/ASX 200 in Sydney 0.1 percent lower to 4,717.30. Mining giant Rio Tinto Ltd. fell 1.7 percent. Newcrest Mining lost 1.2 percent.
South Korean and Taiwanese companies that were fined by China last week for fixing prices of LDC display screens saw their stocks tumble Monday. Taiwan's AU Optronics Corp. fell 5.1 percent. HannStar Display Corp. fell 4.7 percent. South Korea's LG Display fell 2.6 percent.
The display-manufacturing arms of Samsung Electronics Co. and LG Electronics Inc., along with four Taiwanese companies, were ordered to pay 144 million yuan ($22.8 million) in penalties plus repayment to Chinese customers and other charges. The action by China follows a crackdown on the industry by the U.S. and Europe.