Borrell studied law at Vienna University, where she dreamed of putting her passion into practice at an international organization. She got a shock when she began working at a Vienna law firm.
"I knew how to resolve cases on paper, but when I got into the law firm it was really ridiculous," Borrell said. "My boss asked me to call a judge and I was absolutely not able to do it. I didn't even have the vocabulary I needed to do a really simple call."
Borrell, who is now back in France seeking work while continuing legal studies in Paris, had found out firsthand what educators, industry and governments across the continent are slowly coming to acknowledge as globalization intensifies competition and a devastating economic crisis swells youth unemployment: Europe's universities, many founded during the Middle Ages, are failing to prepare students for the demands of the 21st century world.
Outmoded teaching, overcrowded classrooms and even broken windows are common complaints by both teachers and students at French universities -- even the Sorbonne, one of Europe's oldest and most illustrious schools. Classes often begin with a hunt for spare chairs as classrooms built for 20 students regularly pack 40 or more. Sometimes students are forced to sit on tables or the floor. On Twitter, students post such complaints as: "Monday morning 9:00 in the constitutional law lecture at Paris 8, freezing my toes off, not very fun."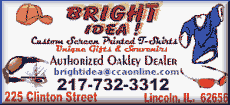 Recently, a group of overwhelmed instructors at Paris University published an open letter to France's education minister in daily newspaper Liberation to voice their frustration and call for the repeal of a reform that decentralized university control, which they blame for many of the universities' woes.
In Spain, where universities are in even more dire financial straits, the heads of around 50 state-run universities recently made a joint statement warning of "irreparable deterioration" in education as crisis cutbacks choke academic institutions and threaten to hold back economic recovery.
Officials recognize the problem.
The European Commission, the Organization for Economic Cooperation and Development and the Federation of European Employers all have studies under way to examine why the continent's universities are failing. The research aims to identify ways to better match universities' output with the needs of employers, and hopefully help improve the job prospects of Europe's graduates.
The failure of Europe's universities is also reflected in their weak showing in the most closely-watched barometer of university performance -- Shanghai Jiaotong University's annual ranking of the world's universities, which places only two European universities, Oxford and Cambridge, in the top 20. The Shanghai Ranking focuses on research, looking at things such as the number of Nobel Prizes and citations in top academic journals, but experts see a correlation between a faculty's academic caliber and quality of education.
And it's precisely the failings of European university teaching that are now increasingly being put under the microscope.
A recent study in Britain showed that an increasingly large number of graduates are failing to find graduate-level jobs. The Futuretrack survey by Warwick University's Institute for Employment Research showed that the number of graduates still without graduate-level jobs two years after leaving university nearly doubled to 40 percent last year compared to 10 years ago.
Much of the blame can be placed on Europe's economic crisis, but experts say the problem also lies with the universities themselves, which are often accused of imparting theoretical abstraction with little practical application in the real world.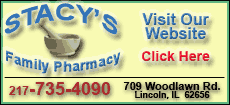 Some experts complain that students need to acquire a whole new way of thinking once they leave university.
"In social sciences, arts, I.T., there is an enormous transition in which you almost have to tell people to forget what they've been studying so that they can see again," said Robin Chater, secretary general of the Federation of European Employers.
Chater's organization represents multinational firms working in the EU, advising them on employment law and other matters, and also functions as a think tank focused on issues of concern to international businesses. Students' lack of practical experience in real-world situations is an emerging cause of concern for the organization's membership, Chater said.