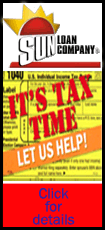 Mohammed al-Megarif, who is also head of parliament, told state TV late Sunday that he was unharmed in the attack.
He says unidentified assailants opened fire on the hotel where he was staying in Sabha overnight on Saturday.
He says that three of his bodyguards were wounded in clashes that lasted nearly three hours until dawn.
The attack comes less than a month after parliament declared the south a restricted military zone and closed its borders with neighboring African states to curb illegal migrants and the smuggling of weapons.
[Associated Press; By ESAM MOHAMED]
Copyright 2013 The Associated Press. All rights reserved. This material may not be published, broadcast, rewritten or redistributed.