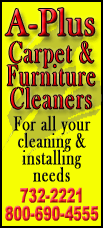 Today's highlight in history:
On Jan. 5, 1983, President Ronald Reagan announced he was nominating Elizabeth Dole to succeed Drew Lewis as secretary of transportation; Dole became the first woman to head a Cabinet department in Reagan's administration, and the first to head the DOT.
On this date:
In 1589, Catherine de Medici (MEHD'-uh-chee) of France died at age 69.
In 1781, a British naval expedition led by Benedict Arnold burned Richmond, Va.
In 1895, French Capt. Alfred Dreyfus, convicted of treason, was publicly stripped of his rank. (He was ultimately vindicated.)
In 1896, an Austrian newspaper, Wiener Presse, reported the discovery by German physicist Wilhelm Roentgen (RENT'-gun) of a type of radiation that came to be known as X-rays.
In 1925, Nellie T. Ross of Wyoming became America's first female governor.
In 1933, the 30th president of the United States, Calvin Coolidge, died in Northampton, Mass., at age 60. Construction began on the Golden Gate Bridge. (Work was completed four years later.)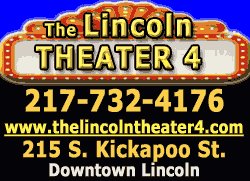 In 1943, educator and scientist George Washington Carver died in Tuskegee, Ala., at age 81.
In 1949, in his State of the Union address, President Harry S. Truman labeled his administration the Fair Deal.
In 1957, President Dwight D. Eisenhower proposed assistance to countries to help them resist Communist aggression in what became known as the Eisenhower Doctrine.
In 1970, Joseph A. Yablonski, an unsuccessful candidate for the presidency of the United Mine Workers of America, was found murdered with his wife and daughter at their Clarksville, Pa., home. (UMWA President Tony Boyle and seven others were convicted of, or pleaded guilty to, the killings.) "All My Children" premiered on ABC-TV.
In 1972, President Richard Nixon announced that he had ordered development of the space shuttle.
In 1993, the state of Washington executed Westley Allan Dodd, an admitted child sex killer, in America's first legal hanging since 1965.
Ten years ago: Two Palestinian suicide bombers set off back-to-back blasts in central Tel Aviv, killing 15 Israelis and eight foreign nationals in the bloodiest attack in six months. Chinese state media reported that an unmanned Shenzhou IV space capsule had returned safely to Earth.