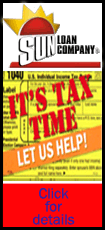 Today's highlight in history:
On Jan. 7, 1973, sniper Mark Essex laid siege at a Howard Johnson's Motor Lodge in downtown New Orleans for about 10 hours, killing seven people before he himself was slain by sharpshooters.
On this date:
In 1610, astronomer Galileo Galilei began observing three of Jupiter's moons (he spotted a fourth moon almost a week later).
In 1789, the first U.S. presidential election was held. Americans voted for electors who, a month later, chose George Washington to be the nation's first president.
In 1800, the 13th president of the United States, Millard Fillmore, was born in Summerhill, N.Y.
In 1894, one of the earliest motion picture experiments took place at the Thomas Edison studio in West Orange, N.J., as Fred Ott was filmed taking a pinch of snuff and sneezing.
In 1927, commercial transatlantic telephone service was inaugurated between New York and London.
In 1942, the Japanese siege of Bataan began during World War II. (The fall of Bataan three months later was followed by the notorious Death March.)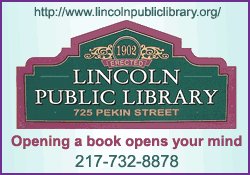 In 1949, George C. Marshall resigned as U.S. Secretary of State; President Harry S. Truman chose Dean Acheson to succeed him.
In 1953, President Harry S. Truman announced in his State of the Union message to Congress that the United States had developed a hydrogen bomb.
In 1963, the U.S. Post Office raised the cost of a first-class stamp from 4 to 5 cents.
In 1979, Vietnamese forces captured the Cambodian capital of Phnom Penh, overthrowing the Khmer Rouge government.
In 1989, Emperor Hirohito of Japan died in Tokyo at age 87; he was succeeded by his son, Crown Prince Akihito.
In 2006, Jill Carroll, a freelance journalist for The Christian Science Monitor, was kidnapped and her translator shot dead in Baghdad. (Carroll was freed almost three months later.)
Ten years ago: President George W. Bush unveiled his $674 billion economic expansion plan. Police in London announced they had found traces of the deadly poison ricin (RY'-sin) in a north London apartment and arrested six men in connection with the virulent toxin that had been linked to al-Qaida terrorists and Iraq.