(Copy of questionnaire responses)
How Many Employees: 4
How long have you been a Chamber member?
The Oasis Senior Center has been actively associated with the Chamber for the past 13 years. Recently, in 2012, the Board of Directors authorized the Center to become a member of the Chamber.
I joined the Chamber because…
The Oasis has a strong tie to the community of Logan County and is primarily interested in providing services for seniors with in a healthy business environment the Chamber supports.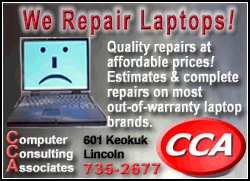 Why did you decide to invest in Logan County?
The Oasis Senior Center has been an integral part of Logan County for nearly 30 years. It is home to nearly 6.000 seniors which makes up about 20% of the population. Our hope is to have a positive impact with the senior population and Logan County.
What products and services do you offer to Logan County?
The Oasis Senior Center has a wide range of activities and programs for the seniors of Logan County. The programs include "Free" Tax assistance program for individuals within the guidelines, assistance with Medicare insurance information, Social Security online services, legal assistance, Veterans assistance and a variety of other State and Federal programs.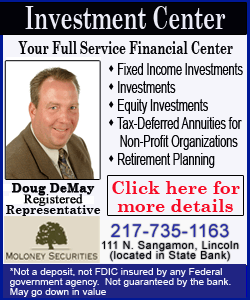 Five "Did you know?" Facts about Your Business:
1. There are 842 members of the Oasis Senior Center. The cost for an annual membership is $7.00.
2. The Center generates an average of $35,000 in grant money for the community within a 12 month period.
3. There is no age minimum that is required to join The Oasis. You just have to have an interest in senior programs and activities.
4. The members of the Oasis Senior Center own the organization. The Oasis is one of three senior centers owned and operated by its members within the state of Illinois
5. There are 7,842 seniors within Logan County that participate in the programs and services offered at the Center.
Contact person: Dom Dalpoas, phone 217-732-6132
[Text copied from file received from the Lincoln/Logan County Chamber of Commerce]