The move lower on Monday is likely the result of traders taking some winnings off the table after the stock market's surge last week, said Sam Stovall, chief equity strategist at S&P Capital IQ.
Investors are also preparing for corporate America's seasonal parade of earnings reports, which starts Tuesday.
"You can summarize it as profit-taking and preparation," Stovall said. "Investors are digesting some of those gains from last week and positioning themselves so they're not too far extended if fourth-quarter earnings slip a bit."
The S&P 500 fell 4.58 points to close at 1,461.89.
The Dow Jones industrial average lost 50.92 points to 13,384.29, while the Nasdaq composite dropped 2.84 points to 3,098.81.
The S&P 500 soared 4.6 percent last week, ending Friday at a five-year high. The government reported that hiring held up in December during the tense budget negotiations in Washington, with employers adding 155,000 jobs during the month.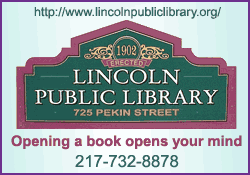 Investors celebrated to start the year as lawmakers passed a bill to avoid a combination of government spending cuts and tax increases that came to be known as the "fiscal cliff." The law passed late Tuesday night avoided the full force of the budget cuts, which could have dragged the economy into a recession.
Investors are now shifting their focus to corporate profits. Aluminum producer Alcoa launches the reporting season for the fourth quarter of 2012 after the market closes on Tuesday.
Analysts forecast that companies in the S&P 500 will report that quarterly earnings increased 3.3 percent compared with the same period the year before, according to S&P Capital IQ. But all the events that took place in the last three months of 2012 -- Superstorm Sandy, the presidential election, and worries about the narrowly avoided "fiscal cliff" -- could make for some surprises.
JPMorgan Chase, Bank of America and others banks agreed to pay $8.5 billion to settle federal complaints that they foreclosed on people who should have been allowed to stay in their homes. Bank stocks ended the day little changed.