That's the finding of a survey by the National Federation of Independent Business, a lobbying group. The NFIB's small-business-optimism index rose half a point from its level in November to 88. The index remains near its lowest readings on record.
The survey was completed on Dec. 28, four days before the House voted for a bill that spared tax increases on the middle class and postponed steep budget cuts.
The NFIB says its January survey may more accurately reflect how owners feel. With year-end political and tax issues resolved, they can focus on the economy.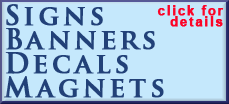 The December index reading was lifted in part by owners' slightly higher expectations that their sales would rise in 2013. Employment in the sector was virtually unchanged.