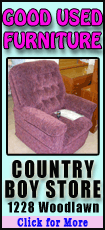 Budejovicky Budvar NP says it exported 657,000 hectoliters (17.36 million gallons) of beer to 58 countries last year, the best result in 117 years. Budvar's overall 2012 output reached 1.34 million hectoliters (35.4 million gallons), almost 2 percent more than 2010.
Spokesman Petr Samec said Tuesday that more details on Budvar's sales will be released over the coming weeks. Financial results are due in April.
Both Budvar and Anheuser-Busch -- which was taken over by Belgian brewer InBev in 2008 to form AB InBev -- claim exclusive right to the Budweiser name.