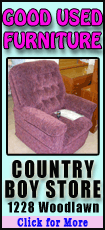 The cars and trucks, which are far quieter than conventional gasoline or diesel-powered vehicles, don't make enough noise at low speeds to warn walkers, bicyclists and the visually impaired, the National Highway Traffic Safety Administration said Monday in a statement.
The proposed rule would require the cars to make additional noise at speeds under 18 mph. NHTSA says the cars make enough noise to be heard at higher speeds.
Automakers would be able to pick the sounds that the cars make from a range of choices. Similar vehicles would have to make the same sounds. And the government says pedestrians must be able to hear the sounds over background noises.

The public has 60 days to comment on the proposed rule. The agency will use public input to craft a final rule.