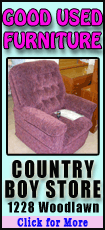 Under the deal announced Monday, Bank of America will pay $3.6 billion in cash to Fannie Mae and buy back $6.75 billion in loans that the bank and its Countrywide Financial unit sold to the agency from Jan. 1, 2000 through Dec. 31, 2008. That includes about 30,000 loans. The bank is also paying $1.3 billion to the agency for failing to deal with foreclosures fast enough.
Also Monday, a separate settlement was announced between federal regulators and ten major banks and mortgage companies, including Bank of America, over wrongful foreclosure practices. That $8.5 billion settlement covers up to 3.8 million people who were in foreclosure in 2009 and 2010. Of those, about 400,000 may be entitled to payments, advocates estimate.
For Bank of America, its own settlement with Fannie Mae over the mortgage investments represents a "a significant step" in resolving the bank's remaining mortgage problems, Bank of America CEO Brian Moynihan said in a statement. Moynihan's predecessor, Ken Lewis, bought Countrywide, a troubled mortgage-lending giant, in July 2008 just as the financial crisis was taking hold.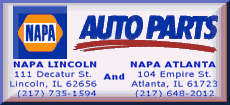 The settlement represents "another step closer to normal," for Bank of America, Wells Fargo analyst Matt Burnell wrote in a note to clients. Burnell said the deal was good for the bank because it resolved a dispute with a government agency and will likely reduce the provisions it has to set aside to cover claims from investors over faulty mortgages that were sold with incorrect data on home values or income.
Bank of America's acquisition of Countrywide was initially praised by lawmakers because the lender was seen as stepping in to support the mortgage industry. However, instead of boosting Bank of America's mortgage business, the purchase has drawn a drumbeat of regulatory fines, lawsuits and losses.
Fannie Mae and Freddie Mac buy mortgages from banks and package them together as bonds that they sell to investors. During the housing boom, banks sold loans to the two agencies that should never have been issued, because the banks failed to carry out the necessary diligence before making them. For example, banks sometimes failed to adequately check whether customers had stated their income correctly.