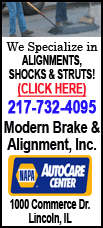 A veteran of navigating zoning rules and regulations, Frank Sciame thought the local historic commission didn't have the authority to issue the order in 2010. His response? Place foot-high flower beds at the base of the posts and tell the commission he was complying with its order.
That didn't sit well with the Historic District Commission of the Borough of Fenwick in Old Saybrook, which began court proceedings that culminated Monday in a state Appellate Court ruling against Sciame, who owns the estate.
The state's second-highest court upheld a lower court ruling and dismissed Sciame's claims that the commission overstepped its authority and inflicted emotional distress on him by making him lower the posts. At a public hearing in June 2010, commission members said they were concerned that the height of the posts made them too visible from surrounding areas, including local streets and a golf course.
The Appellate Court ruled that Sciame didn't appeal the commission's decision within a required 20-day period and that the claims of emotional distress were not legally sufficient.
Sciame's Milford-based lawyer, Genevieve Salvatore, said she wasn't pleased with the court's rulings but respected them. She said no further appeals were planned, and the posts already have been lowered to the required height.
"The facts may seem trivial, but it's the procedure he's concerned about," Salvatore said. "What Mr. Sciame was really concerned about was a governmental entity running roughshod over somebody's rights. I think he was trying to show them ... that I'm not someone who's going to be pushed around."
The commission's lawyer, Lewis Wise, called the case "very, very unfortunate."
"He did the mounding of dirt and basically said, 'What are you going to do about it?'" Wise said. "He basically left them (the commission) no choice, and it's too bad."