The formal review announced Monday includes Kennedy Center board members and an 11-member artist advisory panel. The panel includes actress Debbie Allen, cellist Yo-Yo Ma, Broadway actor Raul Esparza and Joseph Polisi, president of The Juilliard School in New York. It also will include representatives of the Latin Academy of Recording Arts and Sciences and the National Association of Latino Arts and Culture.
The center also will form a Latino advisory committee to foster engagement with the Hispanic community.
The 35-year-old Kennedy Center Honors have become a major cultural prize. The honor comes with a salute from the president and secretary of state each year in December, along with performances by A-list entertainers.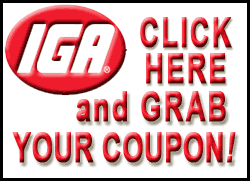 In September, the National Hispanic Foundation for the Arts criticized the Kennedy Center, saying it has long excluded Latinos. Two of the more than 180 past honorees have been Hispanics -- Placido Domingo, the acclaimed Spanish tenor, in 2000 and Chita Rivera, the actress and singer of Puerto Rican descent, in 2002.
Chairman Felix Sanchez said the foundation focused on the Kennedy Center Honors rather than other entertainment prizes because the center receives federal funding and is in the nation's capital. He suggested potential Latino honorees could include Carlos Santana, Rita Moreno, Joan Baez, Gloria Estefan and others.
Sanchez said Monday that the Kennedy Center review is a sign of progress.
"It's just a long-awaited acknowledgement from the Kennedy Center that they are going to view Latinos as part of the American mosaic as they should have done," he said.