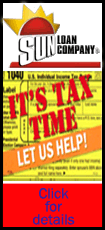 The series' 100th issue was published in July and has been garnering new readers, thanks in part to the ongoing television series of the same name that runs on AMC. In the issue, Kirkman shocked longtime readers by graphically killing off a key character, a development that saw the book sell out and go through three printings because of demand.
Readers were also keen on capes and villains, too, and demand for Marvel Entertainment's "Avengers vs. X-Men," a 12-issue miniseries written by Jason Aaron, Brian Michael Bendis, Ed Brubaker, Matt Fraction and Jonathan Hickman and illustrated by artists John Romita Jr., Olivier Coipel and Adam Kubert, helped the publisher grab eight of the top 10 spots on Diamond's chart.
The only other titles on the chart not part of the superhero dust-up between Marvel's two biggest teams was the 700th issue of "The Amazing Spider-Man." In that issue, written by Dan Slott and illustrated by Humberto Ramos, Peter Parker dies at the hands of Doctor Octopus who, in turn, vows to continue Parker's legacy of good by becoming Superior Spider-Man. The others were "Uncanny Avengers" No. 1 and "Avengers" No. 1, both of which followed the conclusion of "Avengers Vs. X-Men."
Those sales helped Marvel finish 2012 with a 34 percent dollar market share and a nearly 37.6 percent market share by unit. DC Entertainment was No. 2 with a nearly 32 percent dollar market share and a nearly 36.8 percent unit market share.
The industry itself showed improved sales in 2012, Diamond said, with comic book sales up nearly 15 percent and graphic novels up 14 percent from 2011.